Remind yourself today, you are awesome!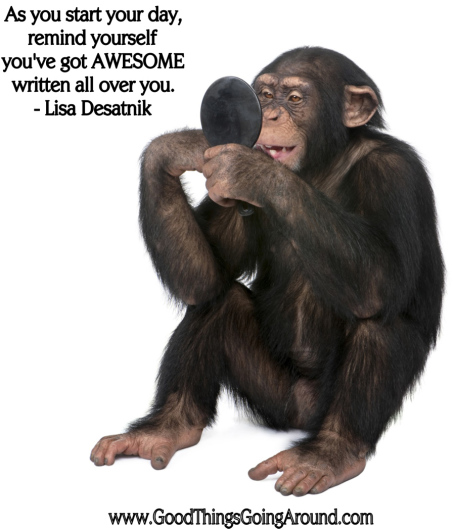 It's that time of year again when thousands come together to help others in need with fall home repairs and clean up.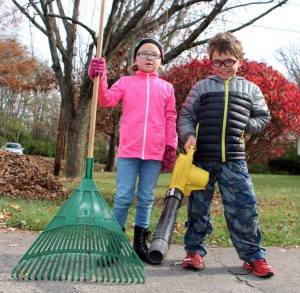 People Working Cooperatively's Prepare Affair was Saturday Nov. 15 where 3,000 volunteers helped 1,000 senior clients by raking leaves and cleaning gutters and other small repair tasks. It was the 27th annual event with many heart-warming stories. The oldest client served was 105 – the youngest volunteer was 3. Many volunteers adopt the same clients year after year, making them part of their family.
"This has become a family tradition for us," said volunteer Valerie Robinson, who brought her 80-year-old father. Bill to rake leaves. "We really enjoy giving back."
PWC serves Greater Cincinnati seniors  and underserved 365 days a year with professional home repairs, modifications, weatherization and other services to keep the homeowner safe in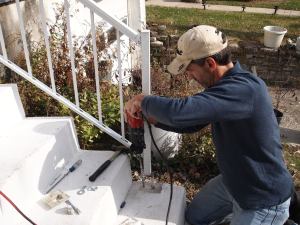 their homes where they want to be. To learn more or make a donation, visit www.pwchomerepairs.org.


Written by Good Things Going Around intern, Andrea Francisco, a senior at Indian Hill High School
Recently, at my school, Indian Hill High School, I heard of an art supply drive for an impoverished community in Managua, Nicaragua. There, in the Batahola Community Center, students of all ages are learning skills that relate to basic and international cooking, natural medicine, sewing, cashiering, visual arts, how to speak english, and many more areas. This amazing community center was started by Friar Angel Torrellas and Sister Margie Navarro in the early 2000s and has grown into a wonderful nonprofit for the Batahola community.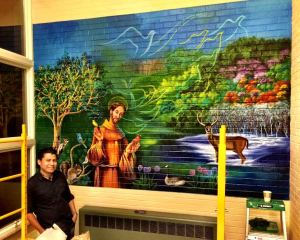 Last spring, Gerardo Arias, an art teacher and amazing artist from the Batahola Community Center, came to McNicholas High School to paint a beautiful mural at the school. Meanwhile, Kimberly Engle, who has a son at McNicholas High School, was asked to host Gerardo while he painted the mural. Inspired by Gerardo, Kimberly set out to help bring art supplies to his students by holding an art supply drive at Indian Hill High School, where she teaches spanish. In this way, she has helped these Nicaraguan students, empowering them to grow, learn, and thrive through art.
Kimberly says of Gerardo, "He is so nice…and very passionate about helping the kids. He is very passionate about them taking his class as a sort of inspiration or therapy for their situation."
Sister Margie Navarro, who helped found the community center, noticed that even from an early age Gerardo possessed a unique artistic gift. She became his mentor and nurtured his gift, ultimately leading Gerardo to college where he studied art. Today, Gerardo teaches art at the Batahola Community Center and is dedicated to teaching his students.  Gerardo hopes someday to raise enough money to buy a document projector, which would display him as he is drawing on a projector screen, thus enriching his art classes.
If you want to donate, stop by Indian Hill High School, McNicholas, or St. Ursula High School to drop off art supplies. Any kind of art supply is welcomed, but acrylic paint is the most needed. Also, you can visit the Friends of Batola website, which is a group that works toward empowering the people of Nicaragua:


The Boys and Girls Clubs of Greater Cincinnati offers Cincinnati youth ages 6 to 18 in urban neighborhoods a safe, positive and fun afterschool environment that fosters academic, social and physical development.
The organization's
Boys & Girls Clubs Youth of the Year
recognition is the highest honor a Club member can achieve. It celebrates youth who have overcome enormous odds, demonstrated exceptional character and shown dedication to their Club, community, family and academics.
Please watch this video learn more about Robert McMurray, this year's honoree.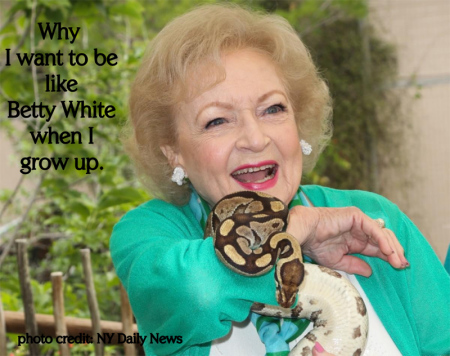 My Top Reasons For Loving Betty White
Betty White loves life. Period. And at 92 years young, she has lived a lot of life.
She loves her job. 10. Her response to the question about when she will retire was:
"'Why should I retire from something I love so much?'"
She has said about life that it is better to have a good attitude and 'accentuate the positive.'
As an animal rights activist, she has donated time and millions of dollars to animal charities.
She is the oldest person to have hosted Saturday Night Live.
She loves to laugh and give others a reason to laugh too.