Last week I asked on my Good Things Going Around Facebook page if your nonprofit has a holiday wish list. Below is a copy of my post with replies. Does your nonprofit have a holiday wish list? Please add it to the list.

The YWCA of Greater Cincinnati will host the 35th annual Career Women of Achievement Luncheon on May 14, 2014 at the Duke Energy Convention Center. The YWCA is seeking nominations for this esteemed award, which 274 women have won over the last 34 years. The Career Women of Achievement Awards recognize outstanding women at the pinnacle of their careers. Former Career Women of Achievement Honorees Diane Jordan-Grizzard, President & CEO, Thembi Speaks, LLC and Kathy Kelly, President Kroger Personal Finance, The Kroger Co., are the distinguished event co-chairs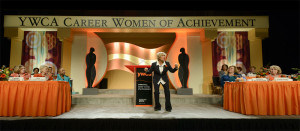 for 2014.
For more information and nomination forms, please visit www.ywcacincinnati.org or contact the YWCA at 513-241-7090. The deadline for receipt of nominations is Monday, January 6, 2014.
The YWCA established the Career Women of Achievement Awards in 1980 to increase awareness and appreciation for the diverse contributions of women in the work force and in the community. An independent panel of community leaders will judge the nominees based on their outstanding career achievements, strong leadership qualities, and ability to serve as role models. "It is an honor to be selected to Co-Chair the 35th Anniversary Career Women of Achievement Luncheon and to celebrate these 'pearls of our community'", commented Kathy Kelly. The eight finalists are recognized at the Salute to Career Women of Achievement luncheon. Past honorees have been awarded from all professions, including educators, artists, lawyers, human service executives and government officials. The largest luncheon in the Midwest region, this event is traditionally a sell-out, boasting past keynote speakers such as Alfre Woodard, Anna Quindlen and Maya Angelou. Individual tickets and corporate tables of 10 are available at multiple sponsorship levels.
According to Diane Jordan-Grizzard, "the Salute to Career Women of Achievement luncheon is the single largest fundraiser for the YWCA of Greater Cincinnati and the proceeds from the event directly support critical YWCA programs serving more than 35,000 women and their families community-wide, including domestic violence shelters, job training and literacy, and youth services."
The mission of the YWCA is to eliminate racism, empower women and promote peace, justice, freedom and dignity for all. For more information on YWCA programs and events, please visit the website at www.ywcacincinnati.org.

In his life time, Nelson Mandela was the voice for the voiceless. He was the inspiration for acceptance, perseverance, forgiveness, optimism, integrity, justice, freedom and love. He gave so much to this world and his contributions will never be forgotten. Let us never forget him, and let his example teach us of our great possibilities.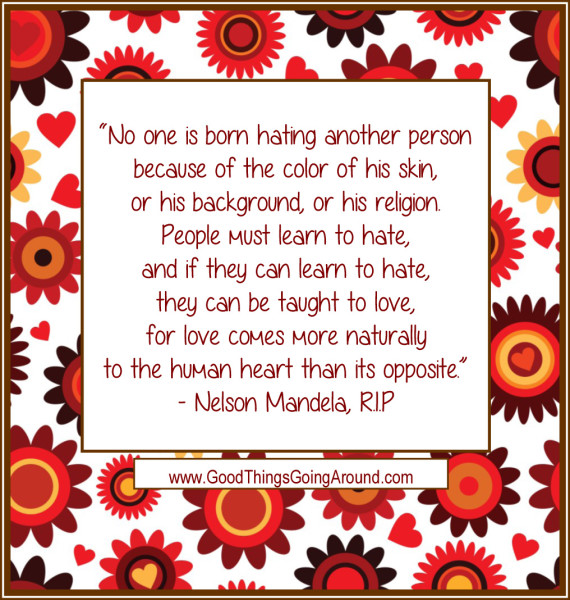 Stand Up To Cancer (SU2C) is a groundbreaking initiative created to accelerate innovative cancer research that will get new therapies to patients quickly and save lives now.

In May 2009, SU2C launched its first five scientific Dream Teams. Today, ten teams of some of the brightest scientists are hard at work, driven by the same principles that laid the foundation of the Stand Up To Cancer model: collaboration, innovation, acceleration, targeted therapy, and translational research. Leaders from across disciplines, institutions, and specialties are competing against cancer instead of each other, as research moves from bench to bedside to benefit patients more quickly. Each team in its own way is changing the face of cancer research and pushing the dream of ending cancer closer to reality.
And now through the end of December, Fifth Third is making a $0.01 donation up to $400,000 to the cause for every qualifying purchase made using any Fifth Third MasterCard.

On Tuesday, December 3, 2013 people across the country will consciously perform acts of kindness. And nonprofits with a huge range of services have signed up to encourage those acts. It is all part of a movement called #GivingTuesday.
What is #GivingTuesday?
Well, it is a simple concept really. Organizers are simply asking that people of all ages and backgrounds, individually or as a group, come together to give something more. Then share how you are giving.
It's a simple idea. Just find a way for your family, your community, your company or your organization to come together to give something more. Then tell everyone you can about how you are giving. Be a part of a national celebration of our great tradition of generosity.
Locally, Dress for Success is one organization getting involved.
Part of #GivingTuesday, #GivingShoesDay encourages women to donate their professional shoes to Dress for Success Cincinnati. The local nonprofit is asking people to bring their new or gently used shoes to the Dress for Success Cincinnati Donation Center at 208 McFarland (near 4th and Elm) in downtown Cincinnati between 11:00 am – 3:00 pm. The person who donates the most shoes on #GivingShoesDay will have the chance to win a complimentary pair of limited holiday edition Palace heels from Fergie Footwear.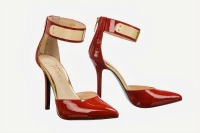 "Dress for Success Cincinnati gives interview appropriate clothing to disadvantaged women and having the right shoes is key to building self-confidence and a great first impression," said Julie Smith-Morrow, CEO of Dress for Success Cincinnati. "We rely on the generosity of our community to provide the shoes, clothing and accessories needed for all of our women. GivingShoesDay is a great opportunity for the community to give back during this festive time of year."
For more information on Dress for Success Cincinnati and #GivingShoesDay go to www.dfscincy.org.