I had just come across a paragraph I had written awhile back for the Big Brothers Big Sisters of Greater Cincinnati. It was about the importance of mentoring. Reading it inspired me to share some thoughts.
To Big Brothers Big Sisters…
All of us, no matter what our upbringing, will face obstacles and detours on our journey through life. Having a positive role model – a mentor – who we can count on to help guide us, teach us and inspire us is a true gift that has the rippling power to uplift our entire life. The power of an adult who cares to an impressionable young person is so huge. It is the greatest feeling to know you have made a positive impact on a child. I have been the mentor and the mentee. Those relationships will be ones I will always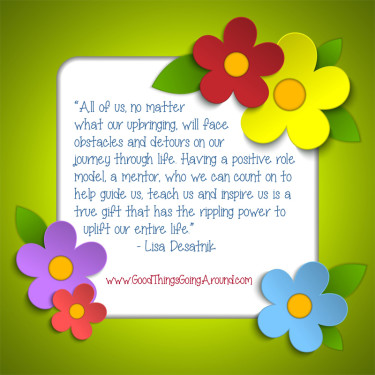 treasure. They have taught me about empathy and integrity. They have made me a better, stronger person. Thank you to the Big Brothers Big Sisters of Greater Cincinnati for fulfilling such a vital need in our community.
Mentors change lives
So I got to thinking about the people who I have been lucky enough to have crossed paths with, people who I consider my friends, role models and mentors. There have been many, each impacting my life in a different way.
There is Bill Mefford, who took me under his wings as a young professional, had the confidence in me to let me learn by doing on amazing projects, and was always available to share his knowledge when I needed it. Bobbi Harrison, one of the most creative people I have ever met, is someone I can always count on to bring out my smile. Just being in the same room with him inspires me to think in ways I hadn't considered before. Toni Miles, Peg Gutsell and Sandy Kerlin were three clients turned friends whose appreciation for my strengths gave me wings. Friend Dianne Wente has never let me quit and always pushed me to see my potential. Mike Shikashio met me for the first time at an Association of Professional Dog Trainers conference and continued to find me throughout the weekend to ask if I was going to pursue dog training. Since then, he has never once waned in encouraging me and pointing out my strengths. Mike has been a rock to me, always finding time no matter how busy he is (and believe me – as a father, husband, successful dog trainer and president of the International Association of Behavior Animal Consultants, he IS busy) to be my sounding board, providing information, and offering advice. Other dog training friends Barb Gadola and Sheri Boone have also been there for me. Carolyn Dickerson has reminded me about inner strength and inspires me to be a better person. And of course my parents who taught me about kindness, love, standing up for what I believe it, and so much more.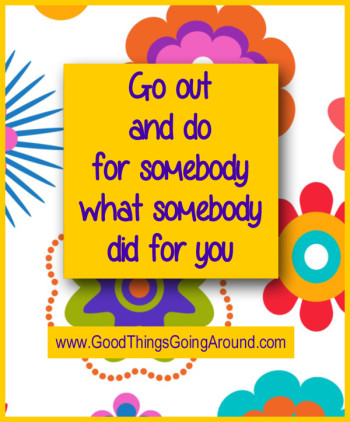 I know I am missing out on so many who have played a role in my being the person that I am today. I am grateful to each and every one of them. And I strive to pay that forward by using my gifts to empower others.
My challenge to you is this – take a moment to reflect on those who have been a positive influence on your life and how their presence has impacted you. Be grateful. Pay it forward by being that positive influence in someone else's life.


Cambray Smith is a graduate of Wyoming High School  in Cincinnati and is interning with Good Things Going Around.
Around through the summer. Please visit back as this tendor, very talented student, leader and philanthropist shares her life lessons in blog posts.  To learn more about Cambray, please visit her introduction page and you can find her posts by doing a blog search or clicking on the category with her name.
Cambray just returned from a life changing mission trip to Haiti where she learned some valuable lessons in empowerment and hope.  The divide between our two diverse cultures became much smaller as she spent time caring for orphaned children there.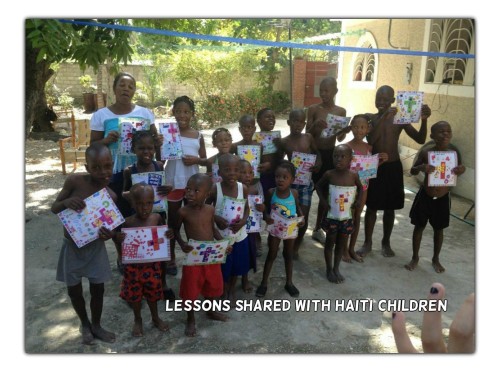 I'm going to be honest, my trip to Haiti was kind of depressing.  Despite the gorgeous flight in over the ocean, my plane was completely filled with humanitarian-type foreigners—never a good sign for the state of the country.  Many streets are lined with burning trash.  There is extremely limited opportunity to work due to the lack of any big industry or service (almost everything is imported), and 95% of schools are private, so average kids cannot afford to go, leaving them with way too much free time and few skills for later in life (assuming there are even jobs to find).  Everywhere you look, there is still damage from the earthquake two and a half years ago, and the natural disaster only highlighted to the world the foundational struggles of daily life in Haiti.
It's important to note that some of the reasons Haiti hasn't moved on despite the influx of foreign support is because in our desire to help, we have donated items that essentially drain the Haitian economy.  The basic textiles industry has been replaced with free donated clothes from the US, and the peanut industry was greatly harmed when churches organized drives that sent over tons of jars of peanut butter.  Our desire to help has led to job loss and in many cases, dependency, and in order to move this country forward, Haitian leaders will have to take charge and change this cycle.  As those trying to help, we need to research programs that are making long-term investments instead of immediate relief.  It feels great to be able to give out free clothes to a bunch of random people, but we also need to understand that we may be crippling job opportunity in the future.
My trip was with Back2Back Ministries, an orphan care group whose motto is "Care for today, hope for tomorrow".  They focus on investing into children in five ways: physically, spiritually, emotionally, socially, and educationally.  As short-term trip participants, it's stressed that every interaction that we have with the children needs to be positively building into one of these areas, and we spend a lot of time planning how we want to impact the kids each day.  We were paired up with kids from an orphanage called Harvest Care, so it was nice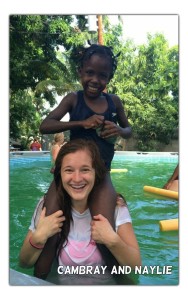 to be able to continually build a relationship with a specific child over the days.  I was partnered with a seven year old girl named Naylie, a sweet yet sassy little girl who loves to draw and eat mangos.
Knowing that there are fifteen children getting an education, food, attention, and love throughout these little lives is something that can't be said of all of Haiti's young, and even though it's a small start, I'm excited to continue praying for these children.  All over Haiti, on a small scale, programs are positively impacting this country, and to see very tiny (and sometimes malnourished) humans learning and living in a safe community is enough to give me hope for the rest of the country.  Hopefully, one day across Haiti (and the world), all kids will live in families instead of children's homes, and instead of short-term volunteers, Haiti will burst with visitors coming to celebrate the beautiful culture and ocean.


A quote to give you inspiration.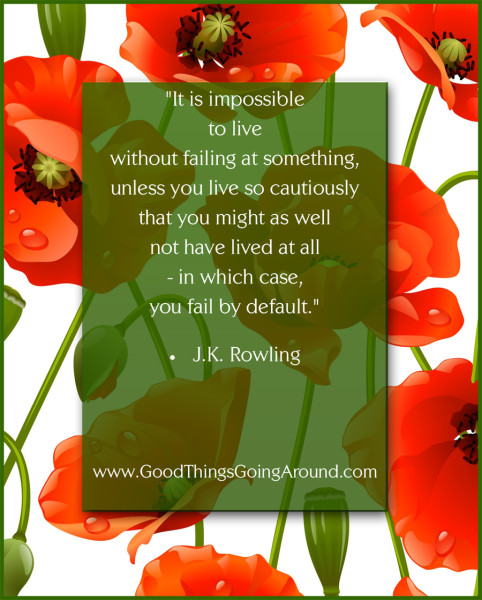 Cambray Smith is a senior at Wyoming High School (soon to be graduate) in Cincinnati and is interning with Good Things Going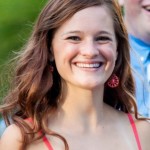 Around through the summer. Please visit back as this tendor, very talented student, leader and philanthropist shares her life lessons in blog posts.  To learn more about Cambray, please visit her introduction page and you can find her posts by doing a blog search or clicking on the category with her name.
This summer, I've worked as a nanny for two girls (ages 7 and 3). I typically work 10-11 hours a day, and needless to say, I'm pretty exhausted when I make it home. Despite this not being an "official job" (AKA I get to wear a t-shirt and Chacos every day), I've learned some long-lasting lessons that I'm not going to forget any time soon.
1. Feed the kids. This might sound rather obvious, but if you watch kids who insist they're not hungry (usually because they're caught up in their imaginary play worlds), chances are, they're wrong. The girls I watch always try to push off eating, but around mealtimes, they become rather moody. Even if they don't realize it, their stomachs are often the grumpy ones, and sometimes it takes an outsider to notice that. Chopping up some vegetables, making some PB&J, and even giving them a little chocolate kiss are all great ways to keep spirits up. Same goes for the babysitter, even though I'd like to brag that I'm in quite strong communication with my stomach and I most definitely know when I'm hungry

2. Routine is good. Especially during the summer, it's easy to want to lie around all day in pajamas and never leave the house. Getting some fresh air, going to the library, or heading to the pool at consistent times throughout the day are all easy ideas to get moving and to pace out the summer. I find that this can apply regardless of age, and that some sort of plan is always good to have. Setting aside reading time (with a cool timer, of course), writing time, or even coloring time are all ways to keep kids busy and nannies sane with long days.
3. Being a mom is hard work. I'm nowhere close to having kids, nor does nannying come close to the role a mom plays, but wow is it weird to love little people as much as I love these sweet girls! I so enjoy hearing the hilarious things these kids say ("Stop the wedding!" is a favorite of the 3-year-old when playing with her Barbies). Laughing and tickling fights are so much fun! And yet it's quite easy to get frustrated when kids don't listen, clean up, or understand that you're actually trying to help them. There are some moments that feel like hours when I just need a moment to think by myself, and yet there are others that I hope the day never ends. Since I've known these girls for over two years, it's been so strange to see them grow up a bit, and I can't imagine what it feels like in a parent's eyes.
I'm so thankful for this job and I'm learning so much about myself and about caring for others. Wish me luck in thinking of fun ways to entertain little people for lots of hours every day!


I have so enjoyed working with the committee of the Greater Cincinnati Planned Giving Council for more than five years in sharing the news of their Voices of Giving Awards. It is a wonderful effort to say thanks to those who have made lasting contributions to causes close to their hearts.
In this year's 16th annual Voices of Giving Awards presented by PNC Bank, 26 Greater Cincinnati philanthropists were recognized for their selfless generosity and foresight in contributing a bequest or planned gift to their favorite charitable organization. Also honored were two advisors whose pivotal role in cultivating those gifts is helping sustain valuable causes.
"It is our great honor to celebrate so many truly inspirational individuals in our community. Our Voices of Giving Awards honorees have such diverse passions; however, what they have in common is their selfless generosity and foresight. Their bequests and planned gifts are ensuring the sustainability of many very important causes in our community," said Michelle Mancini, co-chair for the event.
Philanthropist honorees included: Terry Bruck on behalf of the Cancer Support Community Greater Cincinnati – Northern Kentucky; William and Susan Friedlander on behalf of the Cincinnati Ballet; Rosemary and Frank Bloom on behalf of the Cincinnati Museum Center; Marvin Kolodzik on behalf of the Cincinnati Symphony and Pops Orchestra & the University of Cincinnati Foundation; T. Brian Brockhoff on behalf of the Catholic Inner-City Schools Education Foundation; Dan Meyer on behalf of Episcopal Retirement Homes: Susan Mustian on behalf of the Juvenile Diabetes Research Foundation; Robert Brant on behalf of the Jewish Federation of Cincinnati; Herb Reller and Bessie Wessel (both honored posthumously) on behalf of Life Enriching Communities – Twin Towers; Jack Wild on behalf of Life Enriching Communities – Twin Lakes; Roger Grein on behalf of Magnified Giving; Gary and Joyce Sallquist on behalf of Miami Valley Christian Academy; Dr. James M. Garvey, Jr. on behalf of People Working Cooperatively; Gary and Joan Thompson (Joan was honored posthumously) on behalf of Ronald McDonald House Charities of Greater Cincinnati; Robert and Rhea Glassmeyer (honored posthumously) on behalf of the Sisters of Notre Dame de Namur; James J. and Anne McGraw, Jr. on behalf of The Athenaeum of Ohio; Dorothy Meader Martin Kersten (honored posthumously) on behalf of The Greater Cincinnati Television Educational Foundation (CET); and Fred Grove and Nancy Neff on behalf of Xavier University.
Advisors who were honored were Scott Boster on behalf of the American Cancer Society; and Jan Frankel on behalf of the Jewish Federation of Cincinnati.
To read short backgrounds on each of the honorees,
please click the link below:
2014 Voices of Giving Honorees
To see the entire photo album from the event,
please click here.
The 2014 event was co-chaired by Lori Asmus and Michelle Mancini. Committee members included Sally Alspaugh, Diana Collins, Carol Derkson, Bruce Favret, Jim Friedman, Misty Griesinger, Bill Hitch, Mary Alice Koch, Telly McGaha, Tracy Monroe, Carol Stevie, Sue Ellen Stuebing, Dan Virzi, and Molly Talbot.
The Greater Cincinnati Planned Giving Council is a professional association for people whose work includes developing, marketing, and administering charitable planned giftsfor non-profit institutions and a variety of other legal and financial settings.