Please Help Me Welcome My New Blog Interns
For those who know me and/or have followed Good Things Going Around, you probably know this is a project that truly comes from my heart. I want it to be a place where others can visit – either on my site or through one of my social media networks – and leave inspired, or at least to have their day brightened as a result. My problem has always been finding the time to keep up with it while also maintaining my paid work.
Interns have been invaluable to me. A few months ago I spent a day on the campus of the University of Cincinnati interviewing students to work with me. I was looking for someone who also is a positive thinker and who shares my belief that everyone has the potential for making important contributions.
I am absolutely thrilled to announce that I found not just one but two incredible students with different gifts and interests who want to make a positive difference in this world – and I am truly honored that they want to do that with Good Things Going Around as a vehicle.
Through the end of the summer you will be reading and seeing their work. Please support their energy by resharing posts when they impact you. You will find links to posts on my social media networks too so please follow Good Things Going Around on Facebook, Twitter, Google+, Pinterest, and Instagram.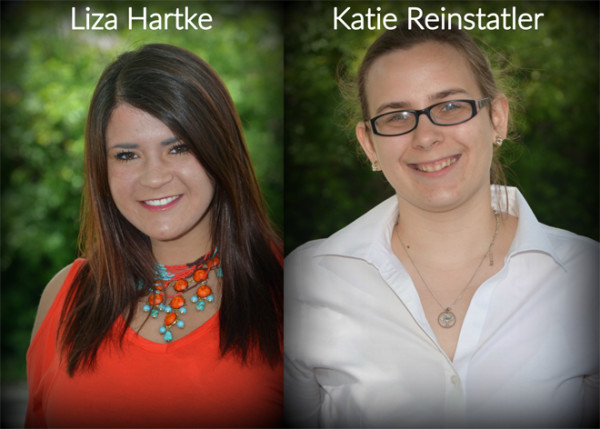 Liza came up with the idea and name for a new Good Things project, CINspirational People!, which will spotlight a broad range of people in our community and some of what inspires them.   She was so excited about it that she called me days after her interview to tell me she couldn't stop thinking about it. It is such a wonderful idea and Liza will do a great job heading this up. Katie and I will also be contributing CINspirational People! Posts.
 Why I am a Good Things Intern: Liza's words
Words cannot describe how excited I am to be a part of the Good Things Going Around blog project. CINspirational People! is a new project that we have created to share inspirational stories and spread the positivity throughout the world! I could not be more humbled to have the chance to work with Lisa on this amazing project and hope that you will find a little bit of happiness through each one of my posts.
Please click here to read Liza's letter of introduction with more information about her.
Katie is a very talented writer and has a passion for sharing the stories of diverse people. Through her writing she will explore many subjects, highlight human strengths and maybe even vulnerability, and inspire you to see the world from different perspectives.  You will no doubt be impacted by her contributions.
Why I am a Good Things Intern: Katie's words
When I was first searching for an internship for the summer, I was immediately drawn to Lisa's project and its primary purpose of spreading positivity and light into the world via the written word. Too often, we focus heavily on the negative in favor of ignoring the positive. In searching for an internship, I wanted to find a position that would allow me the capacity and ability to use my writing and editing skills to implement positive change in my community, however that might be. Lisa's blog project is just that. I have high hopes that this will be a space where I will grow both professionally in my writing, editing, and interpersonal communication skills, and personally, in my growth as an individual.
Please click here to read Katie's introduction letter with more information about her.

One Response to Please Help Me Welcome My New Blog Interns