House Vets for House Pets Celebrating 10 Years
Anderson's House Vets for House Pets is hosting a 10th anniversary party this Saturday, October 6, from 11 am to 4 pm and you are invited.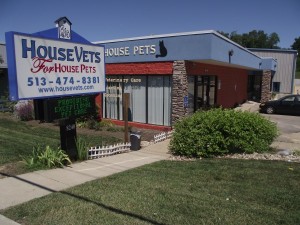 There will be free food,  prizes, music, games for kids and dogs, and a tour that includes several educational work stations. You could win free boarding, Fit Club, free products, food from some of our favorite local restaurants, and  more.
They are located at 8240 Beechmont Ave; Cincinnati, Ohio 45255.