Pet First Aid Classes Offer Important Information
NOTE:  I have a new pet behavior blog located at http://www.SoMuchPETential.com/blog.  Thanks!
Our pets are like our children. And, like kids pets can have accidents, ingest things they shouldn't or have wellness issues.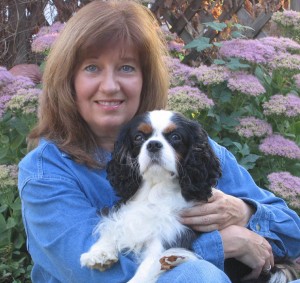 As a successful pet sitter, Darlene Ehlers has seen all kinds of situations and she has watched over sick animals or animals with disabilities. She knows how important first aid knowledge is to our furred friends, which is why she trained and became a certified Pet Tech First Aid instructor.
Through her business Tri State Pet First Aid, she educates others too. Darlene has a four-hour basic class and an eight-hour Pet Saver class for both pet owners, caretakers and trainers. Note that these classes are geared to health and wellness of cats and dogs.
In Pet Saver, participants learn about restraining and muzzling, rescue breathing, canine and feline CPR, chocking management, bleeding and shock management, snout-to-tail assessement, assessing a pet's vitals, treating for insect bites and stings, heat and cold injuries, what to do if your pet has a seizure, caring for a senior pet, and dental care.
Her next Pet Saver class is this coming Saturday, July 14. Registration is $119 and you must register no later than Friday, July 13. For future classes, please visit her site…http://www.tristatepetfirstaid.com/ 

2 Responses to Pet First Aid Classes Offer Important Information