United Pet Fund Helps Those Who Help Animals – You Can Too!
All I have to do is look into those deep, beautiful eyes of our Sam – and so many other great dogs who I have worked with or gotten to know – and you can't help but have a huge appreciation for the dedicated staff and volunteers who run our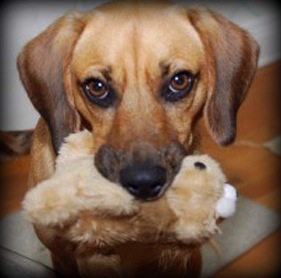 area dog and cat shelters. They have a very important job to do. Thousands of animals have their fate in these people's hands and hearts to find them a forever home. And so many families have come to know that beautiful, unconditional love given off from an animal they adopted.
Introducing United Pet Fund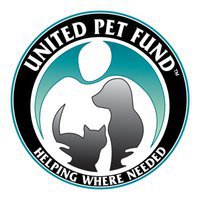 There is a somewhat new nonprofit, the United Pet Fund, whose sole purpose is to help those incredibly valuable animal care and service organizations to be sustainable. It is called United Pet Fund and it is founded by a Blue Ash veterinarian, Dr. Zeke Zekoff.
United Pet Fund has provided scholarship funds for volunteers of these organizations to attend continuing education conferences; handyman service for assistance with repair and maintenance of shelters; pet health days in under-served areas; emergency funds when needed for unexpected predicaments; and has provided nonprofit leadership management and trainings to shelters and rescue groups.
In an email from Dr. Zekoff, he shared: "We are working on becoming a national resource and support organization for the smaller 'mom-and-pop' ACSOs.  Our goal will be to become a Nonprofit ACSO-member Services Organization that will provide basic business services needed by all nonprofits to become successful. Eventually, with the advantage  that comes with large number of members, we hope to offer access to discounted business services for our members, including, but not limited to products and services that are needed by all nonprofit animal service and care organizations:  Legal and Accounting, Insurance, Public Relations, IT services, Credit/Financing Services, Pet Products (including food and health supplies), Webinar-based training in Nonprofit leadership and management skills, as well as Animal Behavior and Health needs. The list can go on, but we have place to start. With all these in one location, with a central organization that understands the needs of the smaller ACSOs, the animals served by these organizations will be the ones in the end that benefit."
Kyle's New Hope Animal Rescue Saves Lives
Located in Sharonville, Kyle's New Hope Animal Rescue is a non-profit organization dedicated to saving the lives of animals who have run out of options. Dogs and cats that are injured, abused, abandoned and neglected will be provided veterinary care and surgery to be rehabilitated and adopted into loving homes. All animals will receive up to date vaccinations, be spayed or neutered and microchipped… all in an effort to reduce the amount of unnecessary euthanasia in shelters and hospitals. I am very familiar with Kyle's New Hope because I have volunteered for them. Their love for the animals who have come into their lives is truly heartfelt.
You Can Help
Tomorrow & Friday (August 22 & 23, 2013), United Pet Fund and Kyle's New Hope Animal Rescue are partnering with two back-to-back fundraisers.
Wags to Riches Casino Royale is tomorrow night from 6 pm to 10:30 pm at the Manor House located at 7440 S Mason-Montgomery Rd. in Mason. It is a fun night of dinner, Casino Games hosted by Black Diamond Casino Events with prizes, an animal caricaturist-bring your pet's photo and more.
On Friday from Noon until 6:30 pm at the Bel-Wood Country Club in Morrow will be the Golf Classic with lunch, a cookout and great prizes. For cost and registration information, please visit this link: http://www.unitedpetfund.org/upfc_home.php
You can also call Towne Square Animal Clinic / Kyle's Veterinary Hospital at 513-520-7571 or 513-793-1875 for information.