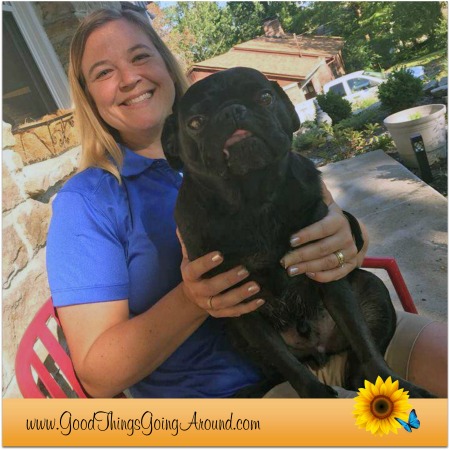 To organize a MEGA animal adoption event that finds homes for some 800+ animals, it takes a MEGA crew of hard working volunteers to make it happen. That event is the My Furry Valentine, our region's largest adoption event that finds homes for pets from about 35 different rescue groups. And two names I want to recognize with that event are Carolyn Evans of PhoDOGrapher and Jennifer Grimmett.
Carolyn, and her pet photography business, is host and founder of My Furry Valentine. She is also someone with a HUGE heart for animals…and people. She has captured the spirits of furry friends for more than a decade; and her photographs have helped many animals find forever homes. Caroline is an ardent supporter of the No-Kill movement, the Board Secretary of HeARTs Speak, a united group of artists united to break down the myth that animals from rescues and shelters are inferior, and the Board President of My Furry Valentine.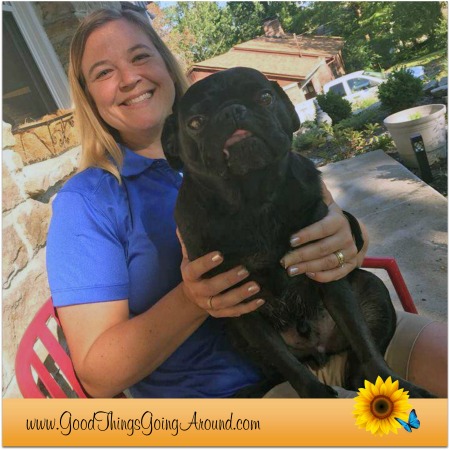 Jennifer Grimmett is an assistant principal for an online high school; and serves as My Furry Valentine's volunteer coordinator. It is Jennifer's role to recruit, coordinate and manage about 265 volunteers for the two day event. It is a non-paid position that has required dozens of hours, and has even gotten her family including her children involved.
Spending that kind of time on anything generally takes someone driven by passion…something both Caroline and Jennifer have. You can read more about Carolyn in my past interview here.
Jennifer told me she has always loved animals. It is something shared by her entire family including her husband, Mike, and two daughters, Michael and Audrey. All three of their cats and their Pug, Finn, are all rescues. Finn came into their lives via a Columbus prison rehabilitation program for dogs, and is every bit a 'mama's dog,' going most places Jennifer goes.
While she has spent so many hours communicating with people online or over the telephone, Thursday will be a big night as all volunteers will congregate for a big orientation meeting prior to the event. "I really can't wait until our big volunteer meeting this Thursday before the event. It will be my first time meeting everyone in person. It will be the only time when everyone is in one room together. I think it will be amazing to share that positive energy with everyone," Jennifer told me.
NOTE:  If you are planning on attending to find your new friend, please read my adoptions considerations in my pet behavior blog at www.SoMuchPETential.com.
About My Furry Valentine
This year's Main Event will again be held at the Sharonville Convention Center (11355 Chester Road; 45246) and will feature hundreds of adoptable pets (dogs, cats, puppies, kittens and other small critters) from dozens of different rescue and shelter groups from around the Greater Cincinnati area. Every pet adopted from our Main Event will go home with swag and adopters can enter to win one an adopter raffle basket.
As a courtesy to the adoptable animals already on site as well as for the safety and well-being of guests, owned pets are not allowed at the event. If you'd like to schedule a meet-and-greet between your current pet and a potential adoptee, My Furry Valentine suggests you contact that rescue or shelter directly.
If you are unable to attend the MFV Main Event, be sure to check out the many participating locations throughout the city. Satellite events are hosted throughout Greater Cincinnati by My Furry Valentine participating rescues and shelters. You can find a list on the My Furry Valentine website.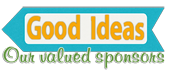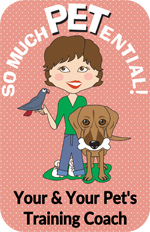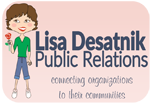 Early Bird Entry, Saturday: 10am – 12pm
Saturday, February 11th, 12pm – 6pm
Sunday, February 12th, 10am – 5pm
General Admission: $5 per person, ages 5 and up
Early Bird Admission: $25 for 1, $40 for a pair, children 17 and under free when accompanying an adult.
In my So Much PETential pet behavior blog, I wrote about some considerations to keep in mind BEFORE you go. Please click here to read them.