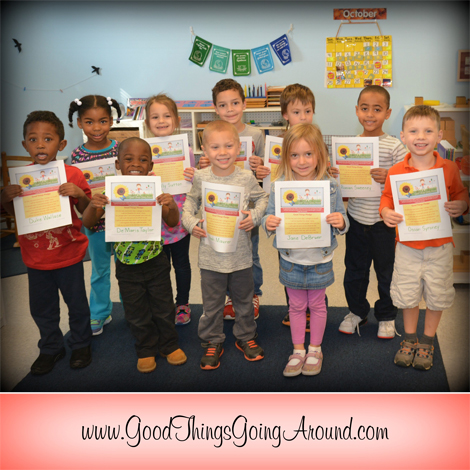 All of us have within ourselves the power to make a positive contribution. Cultivating that good through a sincere respect, caring and appreciation is one of the most important gifts we can give.
In our hectic lives filled with deadlines and so many responsibilities, we sometimes need a little reminder.  It is the here and now that counts, and every one and every moment that gives our life meaning.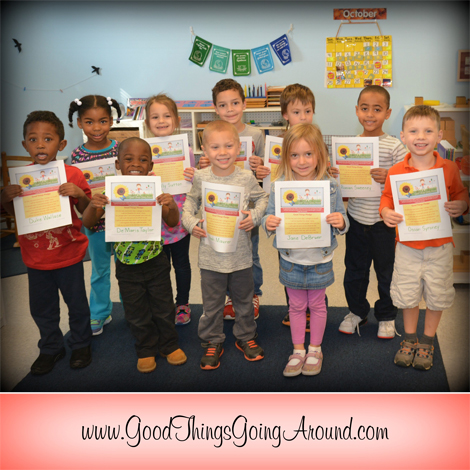 That was the purpose behind my creating the Good Things Pledge several years ago and hundreds of people have signed up – either through my blog or in person –  to be Good Things Pledge Champions.
I recently stopped by the Kennedy Heights Montessori Center where the entire school became Good Things Pledge Champions. Before handing out their certificates, I read a book and led a discussion with them about kindness, appreciation and friendship. Then one of the students read the Pledge aloud. Please see the video below to watch. I was so proud of them all!
What is the Good Things Pledge?
The Good Things Pledge is simply a promise – a personal vow that involves liking yourself and others, appreciating the little things that make life special, being kind, and being aware that every small act has the potential for a huge impact. Those behaviors are collectively called Good Things and many people already are already doing them.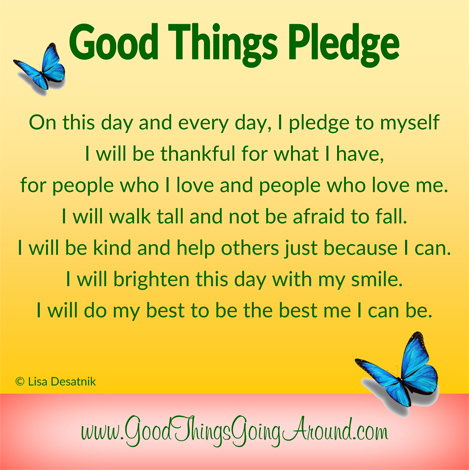 By becoming a Good Things Pledge Champion, you are making a promise to remind yourself every day of what is positive…And you are helping to keep Good Things Going Around.
Every Champion receives a personalized Pledge certificate.
And, if your workplace, school or group would like to become Champions just as the staff of The Cincinnati Herald, please contact me. I'd love to stop by and take your photo!