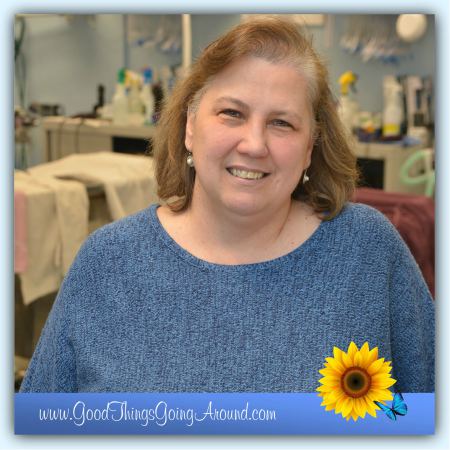 For hundreds of Greater Cincinnati families and individuals each year, Valentine's Day has become a holiday to treasure…as it represents the day their lives joined with a life of a furry (and even feathered) looking for a forever home. It happens because of what has grown to be the largest mega adoption event in the region, My Furry Valentine, that attracts over 1400 visitors and has more than 700 animals (dogs, cats, birds and some other species) from dozens of rescues. If you are looking to add a non-human friend to your household, you just may find your new companion Valentine's Day weekend!
(More information on My Furry Valentine is below.)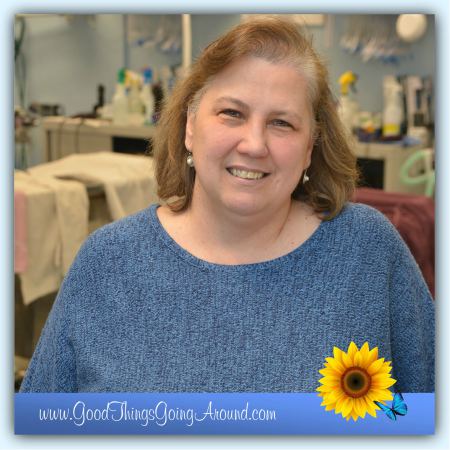 Each year I like to profile a volunteer who helps make the event possible. This year I spoke with Melanie Corwin, My Furry Valentine's rescue shelter coordinator.
Hers is a very important role that includes writing the application and vaccine requirements, communicating with the rescues, helping them set up on Friday, and coordinating the team of veterinarians and vet techs who check in every animal before opening the doors to the public.
The role is a perfect fit for Melanie, who, as executive director of UCAN (nonprofit spay and neuter clinic), already has a relationship with many area shelter and rescues. AND the heart for this cause. She herself shares a home with her son and five rescues – two dogs (Peanut and Blackie) and three cats (Katniss, Grayson and Calypso).
Melanie came into this line of work because it is her passion. Prior to joining the staff team at UCAN, she was a private practice attorney for 25 years working with nonprofit organizations. She and her son began volunteering at a no-kill shelter as a way of her teaching him the importance of giving back. It was a fateful activity that would change the course of her career – and he life.
"It got to be so depressing," she told me. "We'd see the animals all get adopted and then the next week, all of the cages would be full again."
She saw spay/neuter as a solution and began supporting UCAN financially. Then she joined the Board, having served as director, then vice-chair, and then chair of the Board before ultimately joining UCAN's staff as executive director in 2012.
"People love their pets. Some say you should not adopt one if you can not afford the care but I don't believe it. There should be community resources to allow them to have that animal," she said. "There are so many benefits. Everyone deserves the love of a pet.
"Almost every day someone comes in and I have never had to say no. I enjoy getting grants to enable us to do free spay/neuter to help people who can not afford it," she said.
UCAN was founded in 2001, to stop the endless cycle of unwanted births and euthanasia. The two main reasons people do not sterilize their pets are cost and lack of access to spay/neuter services. UCAN solves both of these issues. It provides low-cost spay/neuter services and free transports to its Colerain Ave clinic from several locations in Southwest Ohio, Northern Kentucky and Southeast Indiana. The nonprofit clinic performs over 13,000 surgeries each year and this past year began offering low cost vaccinations also.
Melanie and the rest of the My Furry Valentine team will be very busy February 10 and 11, doing their part to help hundreds of animals find their forever homes.
Looking for a dog or cat (or other small animal)? Plan on being there!
My Furry Valentine Facts:
Where:  Sharonville Convention Center (11355 Chester Road; 45246)
When (and cost):
Early Bird Entry Saturday, February 10th       10am – 12pm: $25
Saturday, February 10th                                       12pm – 5pm: $5 ages 5 & up
Sunday, February 11th                                           10am – 5pm: $5 ages 5 & up
For a list of participating rescues and to see pictures of many of the adoptable animals, please visit www.myfurryvalentine.org.