#2Together Camp Wamp Makes Dreams Happen
Steve and Elizabeth Wampler believe in living life to its fullest, in pursuing goals and dreams with all they have, and in encouraging others – especially children – to do the same. They want their legacy to be a movement, a world where everyone, no matter their differences, are included, welcomed, and strengthened by each other's company.
I have written about the Wamplers before because they so touched me when I met them during my work with the Cincinnati ReelAbilities Film Festival. Who they are and what they stand for is to me, what every day heroes are all about. They bring out the best in everyone fortunate enough to come in their path, empowering people and moving them to action.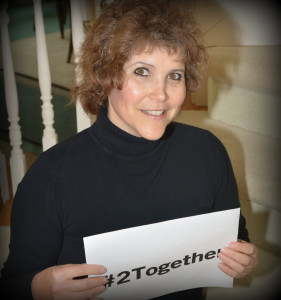 If you are unfamiliar with their story, please read further to learn, be inspired…and join me in being part of their new initiative the #2Together Project.
Six Days of Absolute, Awe Inspiring Torture
Those were the words Steve used to describe his journey, one pull at a time – 20,000 pulls in all – as he inched his way to the top of the world's highest rock, El Capitan in Yosemite National Park. With two experienced climbing friends at his side, news of Steve's climb traveled the globe. He was interviewed in much of the major media. Until that moment when Team Wampler reached the pinnacle, no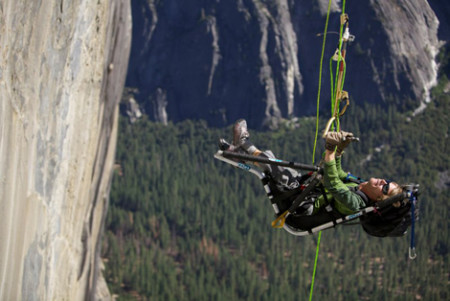 other person with a disability had ever achieved such a goal. Steve did it with full use of only one hand and sheer determination (and a year of training).
The six days that Steve fought against exhaustion, life threatening danger, and a fear of heights also represented the greatest length of time he had ever spent outside a wheelchair.
Born with a severe form of cerebral palsy, this man who held the world breathless as he did what few others would ever dare to do, was never defined by what he could not do or what he did differently.
What I remember most about Steve (and Elizabeth) was how, when Steve laughed, it ignited the whole room. Elizabeth would be quickly infected and not long after, we were all smiling and laughing with them. I remember how, even though we had just met moments earlier, they had this magical way of making me feel like I had known and been their friends my whole life.
I remember at Cincinnati Children's Hospital Medical Center, Steve giving advice to children battling life threatening or temporary medical conditions to never give up. And Elizabeth, through another microphone at the Ryan Seacrest Studio, saying, "Just find out what you can do physically and go do it. Go play."
Go Play.
Wow, think about the power in that advice. Think about how through play, comes opportunities for joy and creation; for building friendships and values; for strengthening motor and cognitive skills; for belonging.
It was in a wilderness camp in California where a young child named Steve learned he can do anything.
His drive to give other children that same wisdom was his ultimate mission when he set out to conquer a feat never been done before. His El Capitan climb was to raise money for the Stephen J. Wampler Foundation (also known as Camp Wamp), an adventure program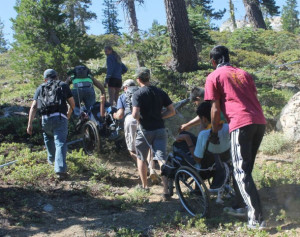 accessible to all children no matter their background or ability.
It doesn't matter how a child looks or moves or learns or experiences his/her world. For two weeks, they camp under the stars, fish, canoe, sing around the camp fire, hike, dance, tell stories, meet new friends, and grow. They learn just as Camp Wamp's founder did, that they can do anything.
And all of this happens without any financial obligation to the child's parents or guardians. It is an incredible gift.
The #2Gether Project
Please join me, and others around the world in supporting the Wampler's mission.
Through the #2getherproject, please:
Visit http://www.the2getherproject.org and watch the video.
Post a photo of yourself online holding a sign reading #2Gether and tag 2 people
Donate $22 or whatever amount you can give
And like The#2getherproject on Facebook