CINspirational People: Ann Lightfoot
I have known Ann for many years and always, when I think about her, I think about her warm and inviting smile. She has such a beautiful way of making you feel welcome when you enter a room. I didn't realize because she chooses not to focus on her challenges, that she has had her own health issues. Her strength and courage is one more reason for me to admire her.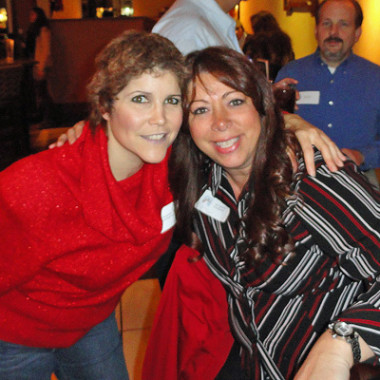 This is my favorite photo of us together.
Please learn more about Ann below.
GTGA: What are some of your simple pleasures?
Ann: I love capturing sunrises, sunsets and nature to enjoy and share with others.
I also love to be with people I care about, as well as meeting new people. One of my favorite things to do is listen. I enjoy listening to the sounds of the country like birds chirping, raindrops, creeks trickling, owls hooting, cows mooing, trees rustling, cicada sounds, and big bull frogs croaking. (note: this paragraph was told to me awhile back)
GTGA: You are dealing with your own health issues, that you'd like to share to help others.
Ann: I grew up working hard on a farm and then joined the Army to serve my Country.  I have always taken pride in being physically fit, but in the last 3 years this has been more of a challenge.  It has not been discovered why, but I have had a migraine for two and half years.  It never goes away, just varies in levels of pain.  It has also affected my sight, making me unable to drive, along with difficulty walking.  My eyes close involuntarily and hold shut for seconds at a time.  When the sun is bright it's the worse.  While walking with my eyes shut I have ran into walls, doors, people, and even fell off the side of the road.  But I am not giving up.  Walking means moving and getting exercise to get healthier.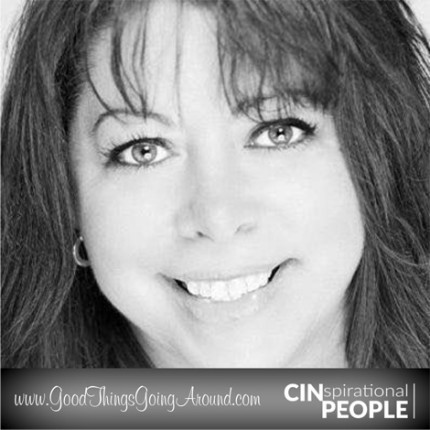 GTGA: You are determined to not let this get in your way of living. Tell us about what you are doing to maintain your active lifestyle.
Ann: This year starting in January I got a Fitbit and challenged myself to walk 10,000 steps everyday – no matter what.  Some days I have even reached 45,000 steps.  It's amazing what you can do if you put your mind to it.
In July my company started a wellness program with Humana where there are five levels to reach. I set my goals on the highest level which is Platinum.  I set short term goals of 12 week long online courses and many educational topics, set preventive appointments like mammograms, biometrics, flu shots, dental cleanings, and fitness goals like 5k walks and daily steps of 15,000 or more.  On 10/08/2015 I reached Platinum.
GTGA: Talk to us about the importance of goal setting.
Ann: It is very rewarding to reach your goals.  When I was in the Army, my Airfield Commander inspired me to set short and long term goals.  He has passed away from a horrible diving incident, but his inspiration carries on.   I still set those goals and am determined to reach them.  I hopes I can be a motivator and encourager to my friends and family for them to do the same.  Even if difficulties come your way.  Don't give up.
#goodthingslisa   #CINspiration