CINspirational People: Tami Boehmer
Last night, heaven gained an angel. My friend and friend to many, Tami Boehmer, left this earth peacefully with her loving husband Mike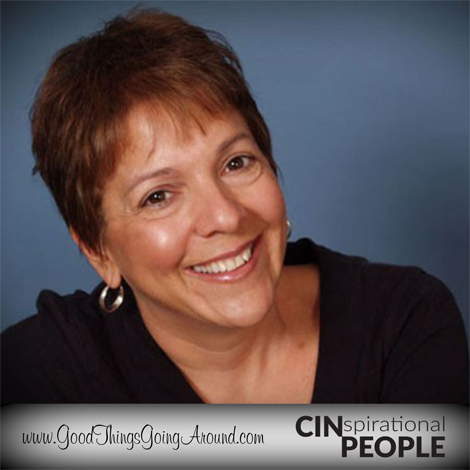 and daughter, Chrissy, at her side.
They have been in my thoughts and prayers a lot the past few weeks. Tami had metastatic breast cancer. For so many years she had been a voice for cancer survival. Through her books, her speaking engagements and her online following she inspired and encouraged thousands – if not millions, not only those fighting her similar battle, but others who have their own personal challenges to overcome as well. The years that Tami had cancer, she had also been the embodiment for living. She and her family traveled the country and experienced what many will never do in their lifetime. They shared deep and meaningful talks about love and their innermost feelings. They practiced appreciation and determination. Mike shared with a private support group I was part of, about conversations they had at her bedside, expressing gratitude for their many blessings, making sure nothing was left unsaid.
In Tami's memory and honor, let's make the most of our today…smile more, be grateful more…be open to seeing the beauty around us.
Please click here to read a post written by Tami about her story.