Deneen Wolber Is Passionate About Helping
Today, I'd like to introduce you to Deneen Wolber. I met Deneen when I was promoting the 2015 Cincinnati ReelAbilities Film Festival. She worked in development at one of the Festival's beneficiary agencies, the Spina Bifida Coalition of Greater Cincinnati.
If you have been fortunate enough to know Deneen, you know she is someone absolutely passionate with life, making the most of it, and giving back to making the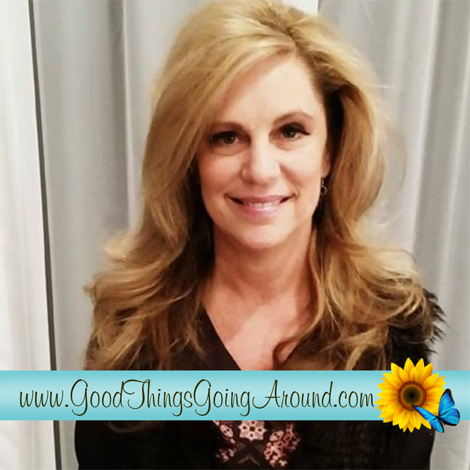 world a better place. She has an endless supply of energy that she generously gives to better the lives of animals, those in her circles and causes she holds dear.
Deneen told me she has been a fund and event organizer for more than 30 years, having gotten started as a volunteer in her community and for her son's school. She worked for the Spina Bifada Coalition for four years before joining the Muscular Dystrophy Association to serve as a fundraising coordinator.
Please take a few minutes to learn more about Deneen below.
Lisa: When people first meet you, what do you think they notice first?
Deneen: Definitely they can feel my passion right away. I get so excited when it comes to helping people and animals. I often put others before myself. I just enjoy life and meeting people. I always seem to make friends for life.
Lisa: You talk about how your job at the Spina Bifada Society was life changing. Can you elaborate?
Deneen: It is so very important to me that everyone be included and be given the opportunity to experience life to their fullest. Those affected by a disability or medical condition are no different. What was so very special about my time with the Spina Bifada Coalition is how my son, who is almost 18, chose to volunteer with the organization and how he learned about people who are different from himself. He got his friends involved also. I raised him to have a huge heart for helping people and it has been great to see his continued growth.
Lisa: What are some accomplishments for which you are most proud?
Deneen: There has been a lot. Of course my son is top on that list. When I was vice president of the PTO for his elementary school, I started its Spirit Shop and helped create a lot of very successful events and those Festivals are still going strong. When Ben was a baby, I helped start the Mom's Club of Ft Thomas as a group for support each other and sharing ideas; and I served as its vice presidents. It is wonderful to see that still flourishing and to know so many new mothers are benefitting.
Lisa: Tell us about someone who impacted your life.
Deneen: My mom and my grandmother were my best friends growing up. My grandmother passed away in September when she was 95. I will always cherish time spent with her. I see so much of my grandma in me. She too was very strong willed, social, and goal oriented. She worked until three months before she died.
Grandma used to tell me to always read, and to interact with people and keep moving and thinking, because those are all things that will keep you alive. She also used to tell me that I have a gift of never looking at anyone differently. Even growing up as a child, I was friends with everyone.
Lisa: Tell us about an act of kindness from your life.
Deneen: A close friend of mine since the fourth grade, when Nancy was diagnosed with stage 4 colon cancer she was given one year to live. I refused to accept that. I did everything I could to keep Nancy alive from doing fun things with her to raising money. I put my life on hold during that time because I was not going to let Nancy give up. I look back on that time now and it really makes me feel good. It made me so happy to do that for her.
Lisa: What advice do you have for others on living life?
Deneen: You need to go out there and do what you love doing. What Nancy taught me is that life is short. Just be happy and do what you love.
#GoodThingsCincy
Have you registered for the upcoming A Night of CINspiration? More information is here.