Jenny Berg Fulfills Her Passion
I have always loved this quote from Howard Thurman: "Don't ask yourself what the world needs; ask yourself what makes you come alive. And then go and do that. Because what the world needs is people who have come alive."
It is a question Jenny Berg asked herself; and the answer she came up with has lead her on a journey of empowering those whose work and missions are enhancing communities and lives throughout our region.
Jenny is the executive director of the Leadership Council, an organization that helps human services executives of non-profit organizations to strengthen their leaders, their relationships, their impact and ultimately the greater community.
Prior to her current position, she served a two-year role as president of the Board for Impact 100, a women's grant making organization founded in Cincinnati in 2001 which has awarded over $3.2 M back into our community through grants of at least $100,000.  She returned as a board member this year after serving on the board 2006-2012.  She is also treasurer of the National Board of the Women's Collective Giving Network, an association which supports the creation, development, and expansion of women's collective giving nationwide.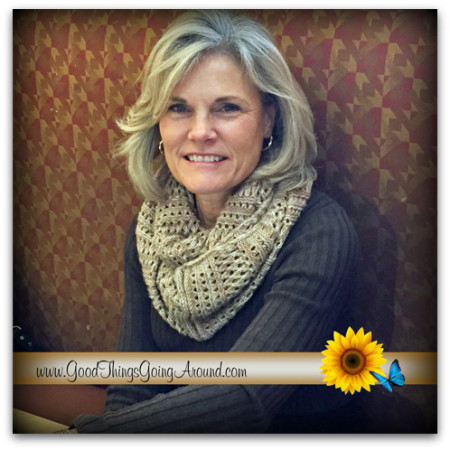 Jenny also currently serves as treasurer of the board of Women Helping Women; and on the Advisory Board of Flywheel Cincinnati, the Advisory Council for Xavier Universities MBA Private Interests & the Public Good Program, and the Pastoral Council Advisory Board of the Archdiocese of Cincinnati.  In the past she served on the board, and as board chair of Tender Mercies & Ursuline Academy, and she is an alumni of the Leadership Cincinnati Class #35, serving as co-chair of the Securing the Future Conference.
Please learn more about Jenny below.
Lisa:  You have accomplished so much with your drive to enhance our local charities. Where does that passion come from?
Jenny: I had early exposure to philanthropy and giving back from my parents. My father served on a number of boards, and was always helping out with his time, talent and treasure. Even though I didn't really understand what it was all about, I knew that he was helping people. And my mother always supported him in his work and was involved in quiet ways.
As an adult, I have always looked for opportunities to give back. During my term serving on the board of Tender Mercies, going through the grant process with Impact 100 (Tender Mercies received a $184,000 grant from the organization) opened my eyes to what other nonprofits are doing. I wanted to lend my expertise there, and as I became more and more involved, it was becoming clearn that this is where I wanted to be spending my time.
Lisa: What is some of the best advice your parents' gave you?
Jenny: They instilled in me the philosophy, 'To whom much is given, much is expected' philosophy. They taught me that it is our job to give back to our community and leave it a better place than we found it.
Lisa:  Have any of your children followed in your path?
Jenny: My middle daughter, Emily Schmidt, is also a member of Impact 100 and volunteers in helping to share their message through social media.
Lisa: What is some advice that you give others?
Jenny: I encourage people that it is never too late or too early to pursue your dreams. There is always an opportunity to reinvent yourself. Sometimes it is good to take a break from what you are doing and reassess to see if there are other opportunities for you. Oh yes, and always give back.