Melissa Wants You To See Abilities
I have gotten to know Melissa these past few months through my work with the Cincinnati ReelAbilities Film Festival. She is a volunteer whose leadership and passion is greatly furthering the cause of our Festival whose goals are for people to change the way they perceive difference, to break down communication barriers, and to build a more welcoming, inclusive community.
I wanted to introduce Melissa to you and share some of her story.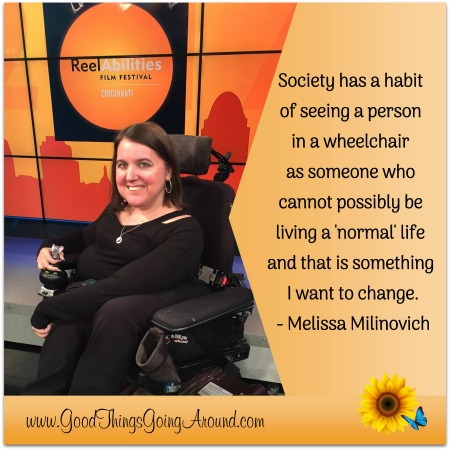 Melissa graduated with honors from Wright State University with a Bachelor of Science in Business in 2000 and graduated in 2016 from the University of Phoenix with a Master of Information Systems.  From being a career woman with Hewlett Packard Enterprises as an asset manager in the USPS Division to a single mother of her daughter, Claudia, she strives to reach the high goals she has set for herself. She never allows anyone to tell her she "can't" do something; she figures out how to achieve it.
Spinal Muscular Atrophy, which has caused her to use a wheelchair for mobility, has also been a driving force for much of her volunteer work.  In her free time, Melissa serves on the National Board of Directors for Cure SMA, assists her daughter's school with administrative and fundraising tasks, assists her MDA office with Summer Camp, speaks at many events to advocate for the rights of people with disabilities. She is also the chair of the Accommodations Committee for the 2017 Cincinnati ReelAbilities Film Festival as well as a Film Reviewer.
Lisa:  You are Ms. Wheelchair Ohio 2005 (MWO) and 3rd Runner Up Ms. Wheelchair America 2006. What has that experience meant to you and why is that Pageant important?
Melissa: Although I am no longer involved with the Ms. Wheelchair Ohio/America program, my time in the program was spent focused on helping other young girls and women with disabilities realize whatever dreams they have are in reach. I am a firm believer that the only limitations in life are the ones you place upon yourself. When I was MWO 2005 and ran the MWO program, I was an advocate of promoting the idea that these women were successfully living lives despite the need for a wheelchair for their day to day mobility. Society has a habit of seeing a person in a wheelchair as someone who cannot possibly be living a 'normal' life and that is something I wanted to change, even if just on a minor change, with the MWO program.
Lisa: You are so passionate about being involved with Cincinnati ReelAbilities. Why is the Festival important to you and why is it important that the community participate in and support it?
Melissa: When Susan Brownknight (executive director of LADD, Inc.) and Molly Lyons (LADD, Inc. director of development and external relations) first approached me about becoming involved in the ReelAbilities Festival, I was skeptical about becoming involved at first. Because I was so used to programs that were 'feel good' programs, I did not want to support another program that promoted the idea of able-bodied people doing 'good' for the disabled community and getting a pat on the back. To my surprise, they explained that ReelAbilities was actually the opposite of that so I was onboard.
The Festival itself and the message it promotes is important to me because mainstream media tends to promote the idea that people with disabilities need pity, are living lives not worth living, or are a drain on their families. For example, in the film/book 'You Before Me', the message was spread that death is better than living with a disability. The Cincinnati ReelAbilities Festival has films from all spectrums of disabilities and promotes people living their lives doing very 'normal' things despite having a disability. Now, don't get me wrong, having a disability is challenging and even frustrating at times; however, I believe I can do anything I want to do, I just may need to do it differently.
Lisa: What is one of your greatest satisfactions of being a mother?
Melissa: My daughter is the sunshine of my life and I am thankful for her every day. Although I was unsure how a pregnancy would turn out, I knew I wanted to be a mother so I did everything possible to bring her into the world as healthy as possible. She ended up coming into the world 9 weeks early but you certainly couldn't tell it today. She's a happy, healthy, smart, sassy almost 10 year old and one of my greatest satisfactions is being able to watch her grow into a young lady while trying to teach her what she needs to know along the way. I love my career but my true, most rewarding job is raising my daughter and having her is the best decision I ever made.
Lisa: Who is someone who has great impacted your life and how?
Melissa: Being Catholic, my faith is extremely important to me and that faith was something instilled in me as a child from my Mother. She always taught me to have faith that God would see us through whatever challenge we were facing and, as an adult, I am very thankful to her for this. In fact, I am following her lead and raising my daughter with that same faith in God.
Lisa: What is an obstacle that you have overcome and how has that strengthened you? 
Melissa: It is hard to choose one obstacle in my life that I have had to overcome because my whole life has been full of them. From teachers in school thinking that my mind didn't work because my legs didn't work to co-workers thinking I was given my job to fulfill a percentage of hiring obligation, my life has been a constant circle of proving myself to others. Although it can be exhausting at times, it has also taught me to just be who I am and do what I need to do regardless of what others may think of me. It has also given me patience to raise a very spirited, wonderful child.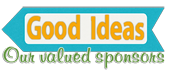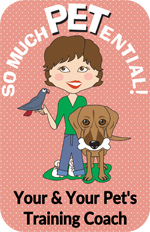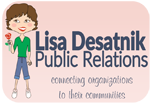 One Response to Melissa Wants You To See Abilities