Susan Brownknight Is A Changemaker
In my shared quotes, I have talked a lot of how, to bring out the best in others, to give them wings that will raise them to their greatest potential, you need to focus on their strengths. You need to believe in them enough to be able to step back and allow them to grow through experience. You need to lead with integrity and resolve. You need to have passion for your cause.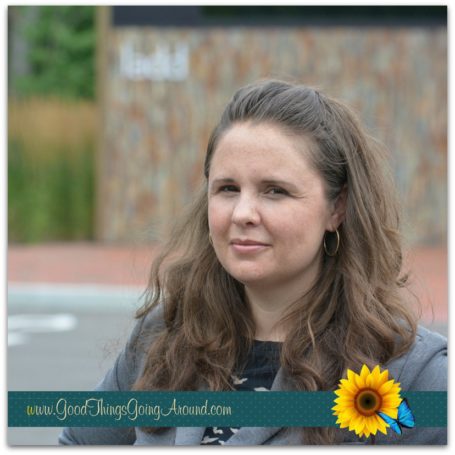 Susan Brownknight, executive director of Living Arrangements for the Developmentally Disabled (LADD), is one of those leaders and I am one of the fortunate ones who has been given wings while working with her.
Susan first hired me as the contracted role of director of communications and media for the 2015 Cincinnati ReelAbilities Film Festival. (Then, she was director of development and public relations for LADD, the managing organization of ReelAbilities.) I was charged with the developing and implementing a vast communication plan that would raise the relatively unknown event into a massive success that would catapult it into one of the region's gem attractions. That campaign (with help from lots of volunteers, partners and staff) was a massive success and will always be one I look back on with huge pride.
In a recommendation afterwards, Susan said of me, "Lisa was a key reason why we were so successful, selling out the majority of our events and creating an organic "buzz" that proved invaluable."
BUT, I have to say, I was able to achieve what I did because of the leadership for which I was working. Susan has all those leadership skills I described above and more. She believes in people and their abilities. She gives them wings. She is also a real pioneer, an organizer, an energizer and a doer.
LADD is a Cincinnati nonprofit organization that is recognized as a leader in helping adults who experience a developmental disability to live independently and reach their aspirations. They do that through housing, education and other support services to more than 500 individuals and their families.
I believe wholeheartedly in their mission. Wanting to help people see and reach for their greatest potential is our shared passion.
And, while circumstances caused me to not be able to serve in my role with the next upcoming Film Festival, I am thrilled to be back working with Susan and the team of LADD to tell the organization's story.
Please take a few minutes and learn more about Susan, and where her inspiration for leadership comes from.
Lisa:   Prior to joining LADD, your resume includes having worked at the Cincinnati Nature Center (in development and marketing) and for the Sierra Club. Why did you shift your focus into the disability field?
Susan: Really, in all of my jobs, my focus has always been on people and communities. While at the Nature Center, I really wanted to return to more direct connections. I have always felt I was called to do that. At LADD, what I do is on that same theme of giving voices to individuals and communities. There is so much work needed to be done around affordable housing, giving people a voice, and equal opportunities. LADD touches on all of the issues I have grappled with.
When you have an opportunity to work with incredible people, you have so much gratitude on a daily basis. The employees at LADD are truly exceptional people and as I have matured, I value them more. They challenge me and I hope they say I challenge them to be their best.
Lisa: You volunteered for the Homeless Coalition years back. What lessons did you learn from that experience?
Susan: There are so many people who have unbelievable tragedy in their lives who are inspired by love. I moved to Over-the-Rhine in 1997 and volunteered at Drop Inn Center. A month into volunteer time, Buddy Grey (a tireless advocate for those who are homeless) was murdered. I was thrown into the deep end. Buddy was such a force. Andy Hutzel was my boss and I took a lot of guidance from him. At such a young age himself, despite his devastating loss, all Andy cared about was supporting those around him.
I was still in college at the time. I had so much anger, fear and frustration; and I had a boss who could have gone a lot of ways but chose to focus on those who worked with him. I joined their staff in 1999 for a few years, lived in OTR for many years, and was a board member longer than that. I learned so much from that whole experience.
Lisa: You are one of the most encouraging, energizing people I have ever met. Where did that come from?
Susan: For a good portion of career, I struggled with people who are mean. They have been a source of immense confusion because I truly love people inside and out.
One of reasons is that I grew up with a group of friends from first grade who, to this day, are my great supporters. We have all remained so tight. They are incredible and they buffered me from negativity early on. We are all strong women who love and are there for each other unconditionally. It has been a process in life to realize that not everyone is that supportive and kind.  I give them all credit, and blame, for me failing to understand how anyone can go to a place of fear and anger. I have developed a skill set to facilitate effectively when I do interact with people who have gone to that place.
Lisa: What are some of your goals as the new leader for LADD?
Susan: It is a cultural shift for communities to respect difference. People need to recognize that society has played a role in defining disability. Stairs disable someone in a wheelchair.  A person in a wheelchair should not be defined by disability because their built environment is not for them.  People on the autism spectrum process things differently.  Why can't we take advantage of the unique perspective a person brings?  There is so much opportunity to focus on ability vs. disability.  We are not there yet, but moving in the right direction.
On Susan's email signature, she reminds us of one of her favorite Nelson Mandela quotes. "Vision without action is only a dream. Action without vision is merely passing time. But vision with action can change the world."
And that is how Susan is going to get things done.