Cincy Sundaes Raises Helps Greater Cincinnati Ideas Grow
I love clever ideas to bring people together, and especially when it comes to supporting innovative causes.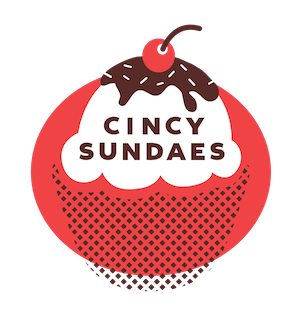 I just learned about Cincy Sundaes and think it is fantastic! According to the website, Cincy Sundaes is an ice cream social funding micro-grants for innovative ideas in Greater Cincinnati and Northern Kentucky. Cincy Sundaes gives the community the opportunity to directly fund ideas ranging from neighborhood music festivals to urban agriculture.
For $5, guests get to make a scrumptious sundae with Dojo Gelato and also get one vote.
At each event, four presenters will have four minutes each to share their idea and the audience will have an opportunity to ask questions. After the presentations, attendees will vote for their favorite idea and 100% of the money collected at the door will go directly to the idea that receives the most votes.
The first Cincy Sundae will be April 13 from 3 to 5 pm at Rhinegeist Brewery.
The rest of the season will include:
April 13: Rhinegeist
May 11: Covington Arts
July 27: Five Points
August 24: TBA
October 19: Mayday Northside
November 16: The Sanctuary
If you are interested in presenting your idea, you can learn how to apply on their website.