From Cambray Smith: Raising Awareness For Organ Donation
Cambray Smith is a senior at Wyoming High School in Cincinnati and is interning with Good Things Going Around through the summer. Please visit back as this tendor, very talented student, leader and philanthropist shares her life lessons in blog posts.  To learn more about Cambray, please visit her introduction page and you can find her posts by doing a blog search or clicking on the category with her name.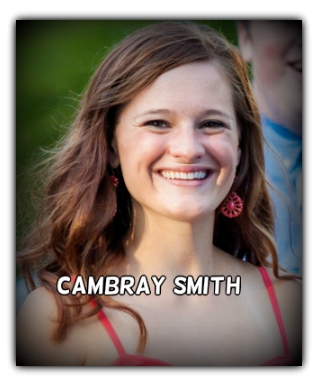 This is a different post from what I normally write, but after listening to a representative from Donate Life speak in my anatomy class today, I thought I'd try to pass the information to as many people as possible.  For the technical aspects and ways to specifically get involved, I've linked the official Donate Life website here: http://donatelife.net.  Because April is National Donate Life Month, there couldn't be a better time to stress how important organ and tissue donation is.
My first experience with the idea of organ donation occurred several years ago when Bodies… The Exhibition was in town at the Cincinnati Museum Center.  Although the project was controversial due to several ethical debates (concerns about the "showcasing" of humans post-mortem and the question of whether or not the bodies were given with consent were the two main issues), I decided to attend the exhibit with my dad, mostly because he was volunteering for Donate Life at the event.  He told me that we'd only go in if I wanted to, and after about an hour of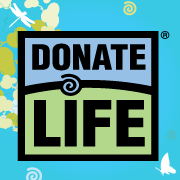 watching people walking out, amazed, I decided that this wasn't an opportunity that I could pass up.
I wasn't the kid who wanted to be a doctor nor was I the brave child who was interested in blood and guts, so this was quite a step out of my comfort zone.  As I stared at the circulatory system, imagined touching a brain, and gasped at how cool the muscles were, I found a deep appreciation for the human body that I hadn't known that I possessed.  How incredible are our bodies?  They heal their own skeletons, they constantly fight minuscule attackers, and they allow us to do crazy things like swim, dance, and run.  As I gushed to my dad about all the amazing things that I was seeing and feeling, he told me about organ donation and how even in death, we could still help others live.  It was hard to conceive that my organs could be transplanted into another human being, but right there, I made a decision to donate if given the chance, and I later made that official on my driver's license.
What's so cool about organ and tissue donation are that there are a ton of ways to give, even while living.  Donating blood requires very little time and effort (although it does require a certain weight, and I'm hoping after the Freshmen Fifteen, I'll be eligible!), whereas an organ such as the heart needs a brain-dead victim.  I know it's somewhat morbid and hard to think about, but on top of the chance to save many lives, it's a fantastic representation of universal values such as generosity, compassion and appreciation for fellow human beings.  People do have their personal reasons as to why they refrain from donating, but do your research first and make sure you're not relying on misconceptions (http://www.organdonor.gov/index.html) before you rule the option out.
To close, just a couple weeks ago, my anatomy class went to the University of Cincinnati's gross anatomy lab and we were shown some human cadavers.  Despite having seen the Bodies exhibit, I still found this experience made me feel many things, and it took me quite a few journal pages and conversations to describe my experience fully.  I remembered that sense of awe that I felt when first walking into the basement of the museum center, but I felt even more moved knowing that every one of the cadavers in that room had made a conscious decision pre-death to devote their bodies to educating rising generations through science.  We constantly all benefit indirectly through doctors having practiced on cadavers, and it obviously takes a very special person to decide to give their body up for science.  However, the great news is that we are all given a daily opportunity to directly enhance the lives of people around us through living tissue donation and eventual organ donation.  For many, this isn't a quick decision, but it is one worth thinking about and hopefully acting upon.  Thanks for reading and considering this opportunity to save lives, now or in the future.