Ft Mitchell Community Supports Family Of Michelle Mockbee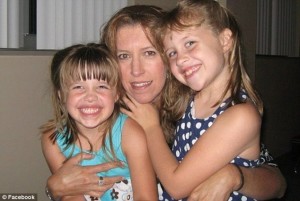 This year's annual Ft. Mitchell 4th of July parade will be a somber one, as the community reels from the loss of one of its own. In reaction to the recent death of Michelle Mockbee, Remke bigg's has transformed its annual cook out into a fundraiser to benefit the family Michelle left behind when she was murdered at her workplace in late May.
Michelle leaves behind a husband and two young daughters. These funds will be used to help with care and education of the children.
"When something as tragic as this happens within our community, it's important that we all rally to support those who have been affected," Remke bigg's community relations director Connie Flynn said. "Remke bigg's understands the importance of spearheading this fundraiser and we look forward to celebrating the 4th of July and collecting for a great cause at the same time."
Remke bigg's will be holding their annual grill out at 2501 Dixie Highway in Ft. Mitchell. Festivities begin at 11:30AM. Remke bigg's will be serving up the traditional hot dogs, chips and drinks.