More Than 3,500 Volunteers Participated In Prepare Affair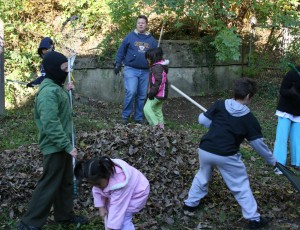 This past weekend, November 12, over 3,500 volunteers gave of their time to rake leaves, clean gutters and more for 1000 older homeowners in need. It was all part of People Working Cooperatively's 24th annual Prepare Affair. The Event was presented by The Home Depot and sponsored by the City of Cincinnati, Hubert and Toyota; supported by Ingredient Masters, Scripps Howard Foundation, UBS, Viox Services, The Vectren Company, WCPO-TV and the First Bank of Richmond.
What a wonderful project to help people maintain their independence in their homes.