Events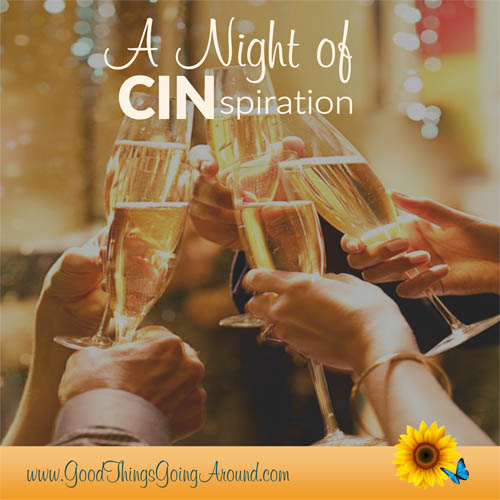 What is A Night of CINspiration? I'm glad you asked! It is an event series I began last year as part of my Good Things Going Around blog. Events are designed to be welcoming happy hour/dinner get-togethers that uplift and inspire guests through life stories of impact told by Cincinnati area people I have profiled in my blog. Admission is free and you get a 15% discount off your drinks or food ordered.
My next event will be April 26 at 5:30 pm at Tavern on the Hill (1111 St.Gregory Street; Cincinnati, Ohio 45202 – in Mt. Adams).
This event's Featured Speaker: Rosemary Oglesby-Henry.
Rosemary lives by a quote she came up with: "No one can beat you down lower than you, but no one can lift you up higher than you." A philanthropist, a mother, a mentor, and founder of a nonprofit organization, Rosmary's Babies, she is a shining example of a woman who rose above her life circumstances to be an example to her children and a positive force in the lives of others, who, like herself, came into parenthood very young.
When she became pregnant at age 16, she was to become one of many teen parents in her family including her grandmother, her mother, her sister and her brother. But Rosemary was determined to stop that pattern with her.
She is the first in her family to pursue a career and education, earning her Master of Science Degree in Organizational Leadership from Mt. St. Joseph University. She did all of that while working through so many other personal setbacks – financial, medical and family hardships, not to mention the difficult challenges that come with being a young parent on her own.
Now 37, a proud mother to a 16 year old son and a daughter who is a junior at Muskingham University, and a loving wife to Charles, Rosemary looks for opportunities to give back. And one of the greatest avenues for that has been her new organization, Rosemary's Babies, that offers 24 hour confidential support to teenage parents.
You can read my blog profile on Rosemary here.
Please register at the link below.
Photos from my last event are below.