Cincinnati Artist And Students Create CCAC Mural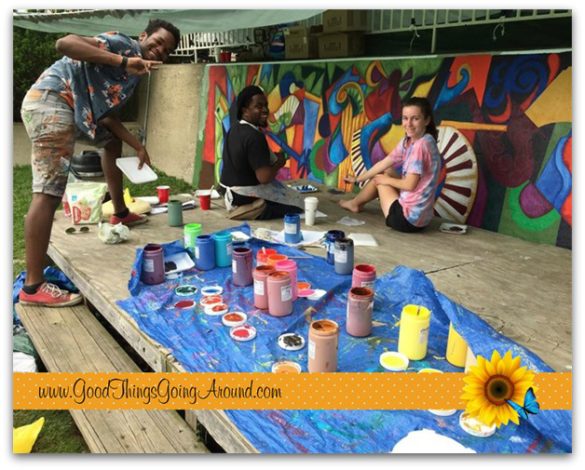 I love whole idea of matching young, creative talent with seasoned professionals to make lasting art. Not only is their work helping to make our Cincinnati community more vibrant with color and imagery, but also with the education that comes from real life experience working together to build something meaningful.
This summer the Clifton Cultural Arts Center (CCAC) partnered with students at Fairview-Clifton German Language School and local artist Cedric Michael Cox to paint a beautiful 32-foot mural for CCAC's east façade.
CCAC Executive Director Leslie Mooney said they are, "honored to have partnered with Cedric. His talent, coupled with his passion for inspiring the next generation of great artists, is really unbeatable. This mural is a visual representation of the community spirit that is so alive at CCAC and throughout Uptown!"