DeAnna Hoskins Makes Change Happen
DeAnna R. Hoskins, I could not be more proud of anyone than I am for you as Hamilton County sends you off to reach new heights in your career…to lift up those whose circumstances you know too well.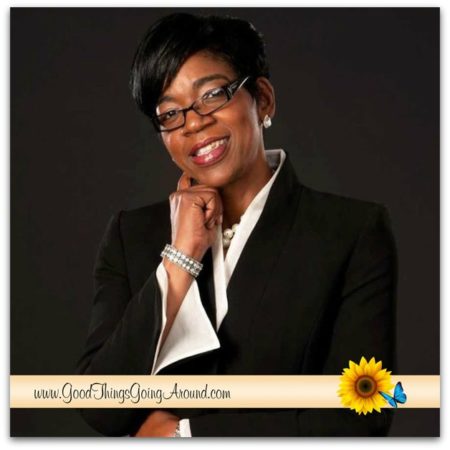 For those who do not know DeAnna, until this month, she was the very first director of re-entry for Hamilton County, a role that has allowed her to remove barriers for offenders so they can have opportunities for success upon their transition back into the community. Yesterday, was her last day here as she prepares to move to Washington D.C. to begin a new role as senior policy analyst for corrections and re-entry in the Bureau of Justice Assistance (part of the United States Department of Justice, a federal department).
June 1, 2016, was officially DeAnna R. Hoskins Day  as declared by the Hamilton County Board of Commissioners. In her honor, a billboard company proudly displayed her story for all passersby to see.
DeAnna posted on her Facebook page, "What an honor but what I am most grateful for is GOD's Grace and Mercy on my Life and the lives of others. This is an assignment that he has given me and I am being obedient."
A Path From Which Passion Was Born
I always remember when I first met DeAnna. I was working with a nonprofit organization called Accountability and Credibility Together (ACT), a welfare diversion agency. DeAnna was a client. She walked into the office as a single mother of three, a former crack addict with a felony theft charge, and a twinkle in her eye that told us she was going to be a success. I remember she sold beautiful, large-sized shoes for women. She was determined to change the direction of her life. All of us knew she would do just that.
In the process, she has changed the direction of many lives.
DeAnna went on to earn degrees including a master's degree in criminal justice from the University of Cincinnati. She is a licensed clinical addiction counselor, a certified recovery/peer-to-peer coach, and a certified offender workforce development specialist/trainer. She is a member of the group Just Leadership USA, and an alumni of Leadership Cincinnati. In 2011 the Cincinnati Enquirer profiled her as one of the region's top emerging African-American leaders, and in 2013, she was honored with the Mary Ivers Success Award from Dress for Success.
When she moves to Washington D.C., she will be part of a team to review where Second Chance Act grants are invested. According to the Cincinnati Enquirer, the Second Chance Act of 207 has circulated $475 million in grants nationally since being enacted in 2009. Grants have been used for training and technical assistance to help people transition from prison back into their community. Programs target adults with substance abuse, mental health challenges and provide mentoring and education.
Of her new job, DeAnna told Mark Curnutte of the Cincinnati Enquirer, "They told me in Washington that they'd never had anyone from the streets who'd implemented their grants. It's overwhelming to think that someone in the federal government wants an ex-offender who was stuck on the corner of Clark and Linn smoking crack to be in this job."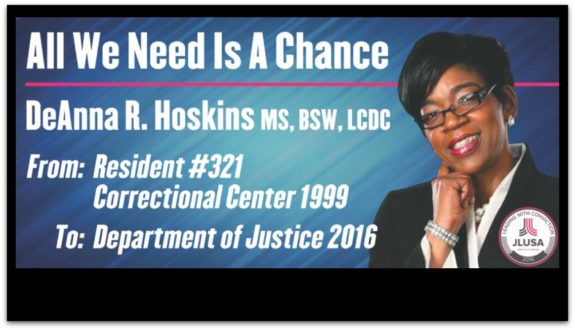 Personally, I say, who better to relate to and understand the needs than someone with the background, determination, education and positivity as DeAnna.
To DeAnna, I say, a well deserved congratulations! You are the example for EVERYONE that the right attitude can get you places. Through you, the community and the country is learning that people deserve second chances.
#GoodThingsCincy