Elese Daniel Is Superstar Writer
If you have ever reached out to Cincinnati Vice Mayor David Mann, you more than likely have come in contact with Elese Daniel. As his community liaison and office aide, she is his bridge to Cincinnati residents – answering calls and emails, scheduling community council meetings (there are 50 councils in Cincinnati), managing his calendar, and even updating his Facebook page.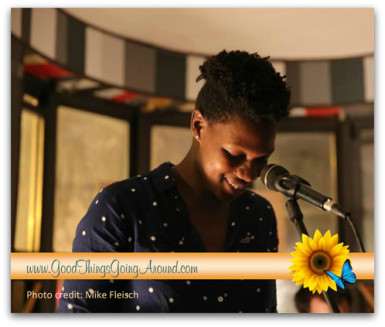 "This is the coolest way to learn about the city," she told me.
Her path to City Hall began in South Bend, Indiana, where she remembers her love for writing evolving since the third grade. That was when a story she wrote (and illustrated) placed in a scholastic book challenge, giving her the opportunity to read her it out loud before a gymnasium filled with people. Standing in front of a microphone to words you molded into creative expression was a REALLY big deal for a little girl. Since then, Elese said, "I thought of myself as a superstar writer."
But, for awhile anyway, that superstar was more known for her skills on the basketball court than on paper. After all, her older brother played the sport and he was super cool. She wanted to be just as cool so she would follow him to the pa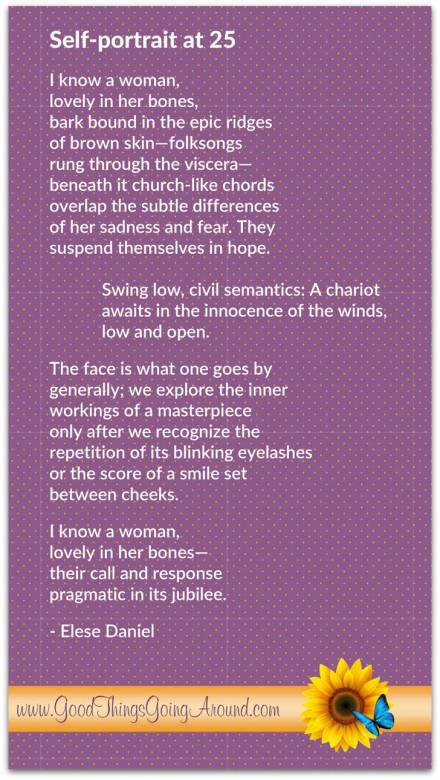 rks. She played in amateur leagues, in elementary, middle and high school; and ultimately landed a full scholarship to the University of Cincinnati where she studied journalism.
Ironically it was basketball that afforded her the ability to go to college, and it was a career ending ACL tear that gave her reason to refocus on her original love. She especially enjoyed writing about stories of other people and soon found herself doing assignments for online publications such as Soapbox Media.
Last year, through her volunteer involvement with Chase Public, a collaborative space for art and gatherings, she became a major contributor to the city-wide initiative of ArtWorks called 'Ink Your Love.'  She also won third place in a poetry contest of the Cincinnati Symphony Orchestra about the meaning of freedom. This is her poem.
These days people have forgotten about her basketball history and she doesn't even enjoy most sports much any more; but she is a big fan of bicycles. She rides her bike to work most days, likes bike polo, and hangs out with other bike fans.
Elese credits her U.C. professors and administrators for much of her career success. And it was Journalism Director of Undergraduate Studies, Jenny Wohlfarth, who helped Elese get her job at City Hall.
What is Elese's advice to others on pursuing life? "Just do it," she said.
You can read more about Elese in this U.C. article.
#GoodThingsCincy