Jean-Francois Flecher Talks About His Inspiration
How cool is that to have a job title of Chief Waffle Officer? So, what exactly is a chief waffle officer? Well, after meeting Jean-Francois Flechet, the founder of A Taste of Belgium, and reading his story in multiple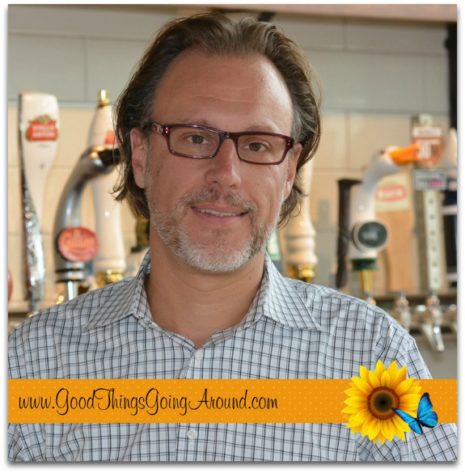 media interviews, I'd have to say it is a job that requires a great deal of entrepreneurial spirit, determination and a tireless capacity to follow your path, business acumen, a genuine belief in human potential…and a pallet for mouth watering food.
That pretty much sums up Jean-Francois. He is an economist with a big heart who happens to be able to concoct a pretty tasty meal for a group of his friends or family, and who is willing to take risks and learn from doing.
It all began with a waffle maker
Jean-Francois was actually attending, of all things, a vending machine conference in Brussels for another business idea when the sweet aroma of homemade waffles baking caught his nose. The next day he went back, and left with a 120 pound cast-iron waffle maker that he shipped to the United States.
I guess vending machines were just not in his destiny.
Here in Cincinnati, his journey began with his making waffle dough in the kitchen at Covington's Pho Paris. Then Jean-Francois sold his waffles at Findlay Market, and later borrowed $35,000 to open a stand in Columbus' North Market. He cashed out his IRA and ordered 10 tons of Belgian pearl sugar.
Little by little, waffle by waffle, Jean-Francois made an imprint on our region – first at festivals and events, then with his bistros, and now even as the Official Waffle of the Cincinnati Reds.
I wanted to learn more about this man who has captivated Greater Cincinnati, where his inspiration comes from and why he loves what he does. This is some of what he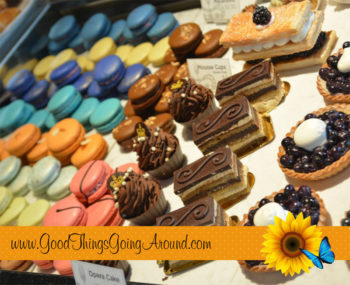 shared.
Lisa:  Talk to me about where your inspiration comes from.
Jean-Francois:  My original plan was not to get into the restaurant business. I made this up. I can cook for 20 people but not for hundreds of people. I wrote all the original recipes and chefs have tweaked them. Some of the recipes came from my mom or grandma.
No one else in my family are entrepreneurs. My grandparents were farmers but that is different. My parents have been my biggest inspiration. They raised me to work hard and stick to it. My  work ethic comes from dad. He taught me that nothing ever is handed to you. When I was six years old, he took time off and took us to a cherry plantation to pick cherries because I was literally too young to work in Belgium and this was the only way I could do that. After a week or two, I had enough money to buy my first walkman. By age 12, I was the fastest cherry picker there. We did that for many years.
Lisa: What is one of the most satisfying parts of your work?
Jean-Francois: Really it is the interacting with people. What is very exciting is to see how some of my team started with us at a very entry level and how they have grown with us. Many have gotten their life together. One young guy began with us as a delivery driver, then in the bakery, then the dishes and the prep line, and now he is running his own kitchen. He has a salary, insurance 401K, and other benefits. It changed his life. He is a different person.
It is fulfilling to know you are helping people to grow and giving them a new challenge. That is one of the things which gives me the highest satisfaction, helping people. We have a great team. We keep hiring good people so that they can mentor the younger folks.
And, as we expand, we can create more opportunities for people. Every time we open new restaurant, we are hiring 60 to 70 people. It is amazing to think about how many people, how many families get food on their table from something that just started with a waffle iron.
Lisa: And, on your time off, what do you enjoy doing?
Jean-Francois: I still like to cook but I don't have much time any more. I have a five year old so I love to spend time with him. I only speak French to him. I can teach him the language when it is just us. I also run marathons as it is good to clear your mind.