Kilee Brookbank Asked, 'Why Me?'
Until one fateful day, Kilee Brookbank was a typical sixteen-year-old, thinking about school, soccer, her friends, and her boyfriend. Everything changed when an explosion destroyed her home and left her in critical condition, even on the brink of death, burns covering nearly half of her body.
That moment and every moment after, taught Kilee about being a fighter, about appreciation, and about the importance of living for every day. The intense flames scarred her tender body but it never touched her effervescent smile that has the ability to fill an entire room.  In its aftermath, there is a young woman who has learned a deeper meaning to life. A woman driven to make the world better for those who share a common circumstance.
Kilee has an autobiography that was just published, and I so much appreciate her sharing her story for you, my readers. Please read her words below and mark your calendars to join us for my upcoming A Night of CINspiration on June 22 at Tavern on the Hill, where she will be speaking.
In Kilee's Words:
There were a few times, when I was lying in my hospital bed, when I wondered, "Why me?"
I spent 38 days in Shriners Hospitals for Children-Cincinnati in late 2014 after a gas explosion engulfed me in flames that burned 45 percent of my body and destroyed my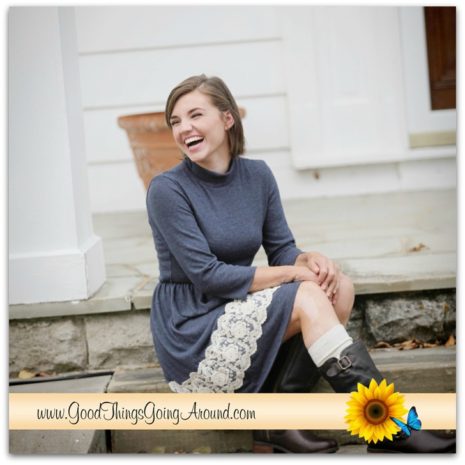 family's home. I was only 16, and until that fateful moment when I lit a candle in the bathroom, I was having another normal day: I went to school, I talked with my friends, I texted my mom, and I came home and played with our dogs.
I never could have imagined the road that awaited me—the pain, the fear, the scarring, the physical therapy. The fire changed my life forever, and it changed the lives of my family, too. But even though that day marked the worst moment of my life, every day since then has been the best day.
It might sound strange to say that, but I've learned so much in the past 18 months, and I'm so grateful for where I am today. I'm a stronger person now than I ever thought I would be. I'm closer to my family and my friends, and I don't take anything for granted.
When I was going through physical therapy, we didn't know if I would ever play soccer again or be able to throw a ball. When I came home from Shriners, I needed help doing the simplest things: tying my shoes, putting on makeup, even using the restroom. When you struggle to do such basic things, you never take anything for granted ever again.
Facing all of those challenges, I certainly did have my moments of doubt and sadness. But mostly, I tried to keep moving forward. I did wonder "Why me?" because I knew that everything happens for a reason, and I wanted to understand what my reason was.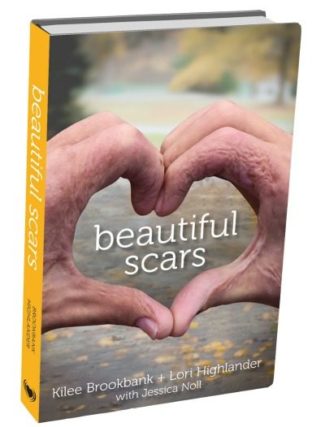 My scars changed me from victim to survivor. They never altered the big, bright smile I've always had, the reason my dad calls me "Smiley Kilee." I'm so grateful I still have that smile, and even more grateful that behind that smile is joy and genuine happiness to be alive each day, as well as the knowledge that I'm ultimately becoming the person I'm meant to be. I have found a bigger purpose.
I recognize that without Cincinnati Shriners Hospital, I wouldn't be here today. I know how lucky I am to have received such incredible care and to have been given another chance to make a real difference in the world.
I think this happened to me so I would pay forward the gratitude my family and I feel for Shriners and all the people who helped us and cared for us. I think this happened to me so I could show my scars confidently and help other burn survivors do the same. I think that what happened so quickly on that Monday afternoon will help me figure out how I'm meant to spend my life and how I can make every day count from now on.
That's why my family and I started the Kilee Gives Back Foundation in 2015 and why my mom and I wrote the book, "Beautiful Scars," which just released on May 17. We want to raise money to give back to Cincinnati Shriners Hospital, and we want to raise awareness about the miracles that happen there every day. If more people know how important
Shriners is, I hope more people will choose to make donations to support the work there.
If you're reading this, I hope you'll consider buying a copy of "Beautiful Scars"— a portion of the proceeds will benefit Cincinnati Shriners—and/or donating directly to Shriners.
Today, I never have to wonder, "Why me?" anymore. I'll start college at Xavier University this fall, and even though I haven't chosen a major yet, I know my life will be about helping people in some way and being the best person I can be.
I have a great life that gets better every day, and I want other burn survivors to be able to say the same thing.
Please click here to register for A Night of CINspiration to meet Kilee and hear her story!

#GoodThingsCincy