Leadership Inspired…Inspired By Dogs
Being a dog (and animal) lover and business professional, I was particularly interested when Krissi Barr (founder and CEO of Barr Corporate Success) and her husband, Dan Barr (a sales and marketing professional) shared with me at a holiday party that they were working on a book about business leadership and success…that was inspired by their dogs.
The name of their book? The Fido Factor – How To Get A Leg Up At Work.
That's right, they want their readers to glean, we can learn a whole lot about bringing out the best in people, the best in teams, if we pay more
attention to the qualities our dogs demonstrate. Dogs are great role models for Faithful, Inspirational, Determined, and Observant leaders!
The book is well thought out and easy to read and understand. It is packed with fun, anecdotal dog stories to help strengthen their points. One topic you will read about is, Greet 'Em Like You Mean It. Krissi and Dan remind readers of the joy your arrival brings to your dog…and the joy your dog gives back to you. "Do the same at work!," the book explains. "When co-workers come back to the office after a tough meeting with a client, show them you are genuinely happy to see them."
Absolutely! Now that is a leadership quality that is sure to encourage drive on the job.
I asked Krissi about their dogs and their inspiration for the book. This is what she told me.
In her own words:
We love our dogs. Ever since the first Standard Poodle entered our lives—and our Mt. Lookout home—back in the 1980s, we've been crazy about our pooches. They vacation with us, play with us and sleep with us. Heck, if it was allowed they'd play golf with us.
Shortly after we were married, Dan and I decided to get a dog. Dan had never had a dog in his family, so we discussed what breed to get. That's when he let me know he had allergies, so the dog couldn't shed. This led us to getting Bruin, a black Standard Poodle.
There was nothing standard about Bruin. To this day she is still the smartest dogs we've ever met. Loving, caring, curious, inquisitive and with a seemingly endless interest in chasing tennis balls down the stairs. Since then we've had two more black Standards, a white one and a Parti Poodle who looks like a cow.
We also learned some things along our Standard Poodle journey. Our dogs inspire us with their smiles and reassure us with their loyalty. They motivate us with their determination and amaze us with their observational curiosity. As we watched them we realized that if we followed some of their examples (not all) they would help make us better people and better leaders. And that is where the inspiration for writing our latest book, The Fido Factor – How To Get A Leg Up At Work, came from.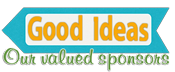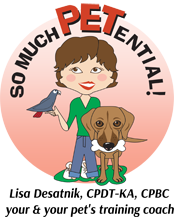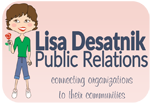 2 Responses to Leadership Inspired…Inspired By Dogs