Life Lessons Taught In Class
Kind, patient teachers who instinctively know how to bring out the best in children are such treasures. They are role models to young minds and their power has the capability of impacting entire journeys through life.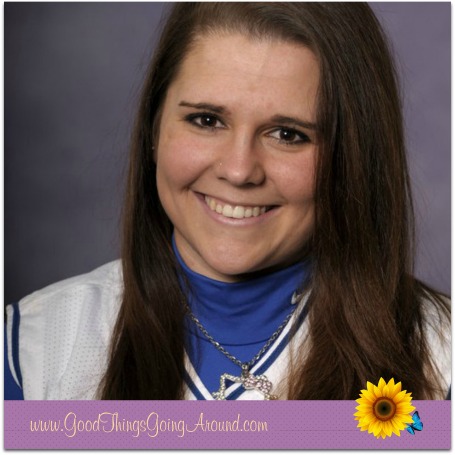 Heather Seurkamp is among them. Her aunt, Terri Hogan, introduced us. Heather is a sixth grade teacher at St. Clement Elementary School in St. Bernard. The more that I spoke with her and learned her story, the more I came to realize her gift.
Heather thought back to how an event in her high school ultimately led to her career path. Like so many other seniors, she really had no idea what she wanted to pursue after graduation until that fateful day. She was doing work study for her favorite English teacher. When Heather walked into the classroom, she found a note instead of the woman she was there to assist. "Her daughter was sick and she couldn't be there," she told me. "She had written on the board that I know what to do and I could lead the lesson."
And lead the lesson is exactly what Heather did. "I felt like they listened to me. They were raising their hands and asking questions and trusted me to know the answers."
The rest, you could say, is history. I have a feeling Heather is the type of teacher who inspires her students to want to succeed, to have giving hearts, and to be all they can be. After reading my interview, you can see for yourself.
Lisa:  Why do you enjoy teaching the sixth grade specifically?
Heather: I have two younger brothers and a sister and so always get along with younger kids. I like their outlooks on life. Sometimes adults can be jaded and kids are happy go lucky. They are just goofy. They are going through puberty and trying to figure out what they want in their world. I really like this age group because they are trying to figure out their world.
Lisa:  What do you think are some of your qualities that make for a good teacher?
Heather: Adaptability is one. As a teacher you have to be able to adapt and take things for what they are and move along. With kids, so many things can happen. If you can't put out fires quickly, chaos breaks out. It is also hard a lot of times being able to motivate kids and so you have to find a way to connect with every single child, and that begins with really listening to them. You have to be willing to get to know, care about them a lot as a person, and ask them about their life.
I was an athlete through school so I love going to my students' sports games. If they are in the school play then I go to that to be supportive. Some students may live with grandparents or other guardians because their parents are on drugs, etc. and they need a dependable adult in their life.
Lisa: You get your students involved with community service. Can you tell me more about that?
Heather: Every grade level in my school does their own service learning project. This year our sixth and seventh grade social studies unit connected with the Ed Colina Foundation, helping to raise money and awareness for children and families in Kenya. Their Foundation is dedicated to building schools, houses, and churches in a small village of Africa. Parents in that village make hand crafted pieces that Ed brings to the United States to sell through schools here. A man whose education was supported by the Foundation came and spoke to us. Hearing about how students in Africa didn't have chalkboards or chairs to sit in at school changed our students' perspectives on things.
Our students made handmade brochures about the beaded animals and jewelry, and then they volunteered during their recess and at events to sell the items. They used their math skills to make an inventory of the items and did a lot of advertising. I just actually told my students today that they raised over $2000 and there was a lot of clapping and high fiving.
Lisa:  Have you seen how participating in that community service has impacted your students beyond the project?
Heather: Doing community services has affected the general attitude in my classroom that my students share amongst each other. I have seen more random acts of kindness and children who seem more grateful for the opportunities and the resources that are available for them here at St. Clement.
Lisa:  Have you had any students give back to you?
Heather: I have and it means a lot. I've had them remember my birthday by leaving me a post it note saying 'have a nice day'. Some kids may draw her pictures. I treasure every one of those notes. It is really special when a 12 year old draws you a picture. I have them in an album and hang some up.
Lisa: What is the most rewarding part of being a teacher for you?
Heather: For me, what is most rewarding is just being a part of creating who a student is as a whole. I like being a part of the experience of them growing in to people who care about other people. I like sharing my passion for social studies and reading. I love recommending books and inspiring them to travel.
Lisa: What is some advice that you give to your students about life?
Heather: There is so much but my most consistent advice is about choices as your choices reflect the kind of person that you are. You have to make good choices. I am always reminding them of that.
Lisa: Where does your inspiration come from for you?
Heather: It is part of my family make up. My grandparents are the kindest people you could ever meet and that is the environment in which I grew up. My dad has always said that you have to look out for people like us because you never know who you will meet.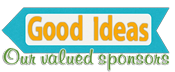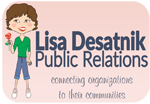 http://www.GoodThingsGoingAround.com/about/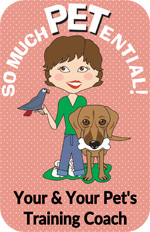 http://www.SoMuchPETential.com