Lisa Hillenbrand Is A Change Agent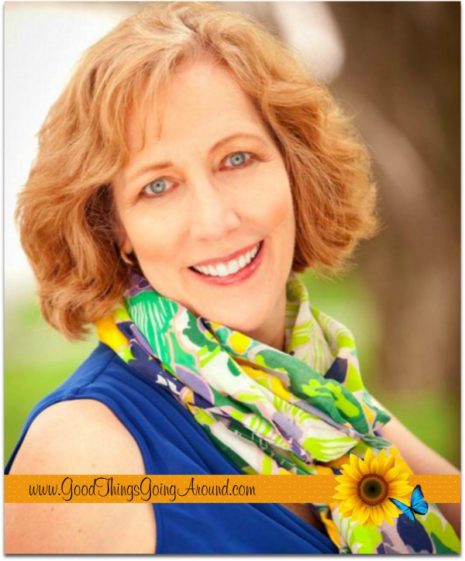 Long before I learned about Lisa Hillenbrand's professional career, I knew her as a fun loving mother of a beautiful son and daughter and two dogs. When I think about her, I think about how she has this great way of making me laugh and smile. I also remember going to her house for the first time and seeing a snake on her stairway leading upstairs. (That is the school's pet that Lisa sometimes watches over the summer.) It is an experience you don't soon forget.
But I learned some time later that there is a whole different side to Lisa that I never knew. For 27 years she was director, Global Marketing at Procter & Gamble, leading the team that "re-engineered" P&G's company-wide brand building approach, creating the Brand Building Framework that has become the foundation for how the global consumer goods giant approaches marketing. In 2004 she was elected the prestigious Harley Procter Marketer by the company's top managed for exemplifying the highest standards of P&G marketing.
These days Lisa is a brand building and organizational change consultant with her company, Hillenbrand & Associations; and is co-author of a Stragility: Excelling at Strategic Changes (2016) that Forbes called "a vital and practical guide to taking action, adapting systems, and empowering people."
I wanted to introduce you to Lisa, as she is most definitely someone I look up to with CINspiration.
Lisa D: Please tell us something about yourself that we may not know.
Lisa H: Before a long career as Director Global Marketing at P&G, I worked in book publishing as a publicist.  I wrote press releases, booked authors on tours and coached them on interview skills.
Lisa D: You have talked about the need to weed out the less significant projects in favor of the more critical ones in business. That also seems like pretty solid words of wisdom going beyond business, to life.  How does this relate to life? How does it relate to your life?
Lisa H: I keep learning, and relearning, to prioritize the big stuff and let some of the small stuff go.  When I do that, I can make time for the important but non-urgent stuff like staying in touch with friends and family.
Lisa D: How did the name Stragility evolve and what is its meaning and significance?
Lisa H: Stragility starting with my co-author typing too fast in Google search.  She intended to type Strategic Agility.   We both liked the new word because our work is about strategic, agile, people-powered change.  In Stragility, we aim to help any leader learn the skills to create successful change again and again in their organizations and in their lives.
Lisa D: Tell us about a personal challenge you have overcome. What are some of your lessons learned from the experience?
Lisa H: I had breast cancer about 5 years ago.  It forced me to live more in the present and to not take anything for granted.  I've had more good than bad impacts from the experience.  I really do savor each day more than ever and try not to sweat the small stuff.
Lisa D: Who is someone, a role model or mentor, who has positively influenced your life; and how did that person impact you?
Lisa H: There are so many role models.  I am in awe of Nelson Mandela and how much positive change he was able to accomplish.
Lisa D: What is something you now know that you wish you had known when you were 20?
Lisa H:  I worried so much when I was 20 about everything.  I think my 20 year old self would be pleased to see that life turned out fine.  But she'd probably be horrified to see me in spandex yoga attire.
Lisa D: What is some advice you would give others on living and experiencing life?
Lisa H: I suppose I'd give them the same advice I give myself – to lean into the chaos, take risks and enjoy the ride.