Marian Spencer Honored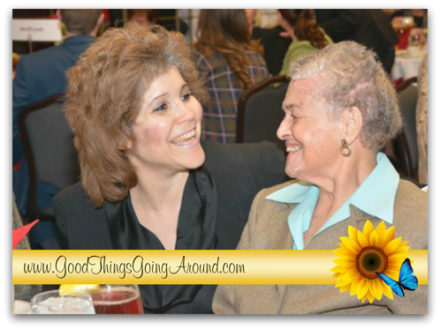 This week, I got to meet a real hero.
At nearly 96 years of age, Marian Alexander Spencer is an endearing, down-to-earth leader who has championed human rights and equality through her lifetime. She has been honored time and again for her unrelenting commitment to positive change; and this week she was recognized twice – the Cincinnati Human Relations Commission (CHRC) and the office of Cincinnati Council member Wendell Young announced a downtown street named for her legacy; and the Assistance League of Greater Cincinnati presented her with its esteemed annual Aspire Cincinnati Award.
Marian stood behind the podium at the Aspire Cincinnati™ Award Luncheon, and told a filled room of her grandfather who was a freed slave. His advice to her, and her brothers and sister, was always to 'get your education, vote, and find people who will move you forward.' (The Award is given to a local community leader and philanthropist who has demonstrated a passion to inspire and aspire, and to giving back.)
She followed that advice, graduating Gallia Academy High in Gallipolis as co-valedictorian and a member of the National Honor Society. She moved to Cincinnati to attend the University of Cincinnati, earning her bachelor of arts degree and meeting her husband, Donald A. Spencer.
Marian is a woman who has the courage to look adversity in the face and say, we can do better and we will all be better when we are as one.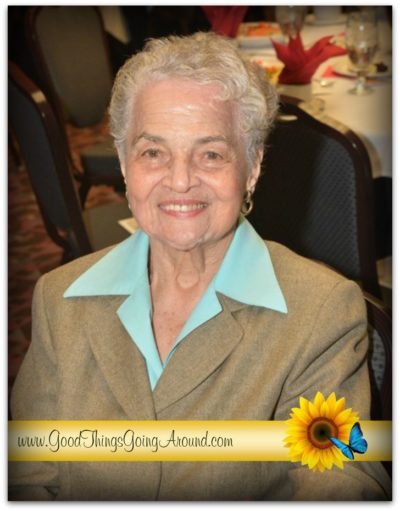 According to the Cincinnati Museum Center, one of her earliest, most visible civil rights activities was in 1952 when she chaired the NAACP Legal Action vs Coney Island so that her sons Donald Jr. and Edward Alexander could swim there. Marian then became a life member of the NAACP, serving on the Executive Board, as chairman of both the Legal Redress and Education committees. In 1981, she became the first female president of the Cincinnati branch.
She also served as chairperson of the Community Steering Committee for Indigent Defense, as chairperson of the Ohio Civil Rights Commission, and as president of both Woman's City Club and Links, Inc. In addition, she was a member of the University of Cincinnati's Board of Trustees. In 1983, Marian was elected to Cincinnati City Council as a Charterite and served for one term.
Sitting at her side, holding her hand and being warmed by her smile; I felt as if I had known Marian my entire life. Her sweet, tenderness reminds me so much of my late grandmother, who traveled as a young girl on a crowded boat from Russia to find hope in America and who died at 101.
Marian's strength of character and tenacity to create a world where we can all be stronger and happier together is what makes her a hero. I am so glad for the opportunity to have gotten to know her, and for her legacy she has bestowed on our Greater Cincinnati region and beyond.
About the Assistance League:
The Assistance League of Greater Cincinnati is a nonprofit, all-volunteer organization dedicated to meeting critical needs of children and adults by identifying, developing, implementing and funding ongoing community programs. If you would like more information including membership, please visit their website.
Please click here to see my full photo album from the event on my Good Things Going Around Facebook page.
#GoodThingsCincy