Pet Wants Donates 4000 Pounds Of Food
"Giving is not just about donating. It is about making a difference."  –  Kathy Calvin, CEO & President of United Nations Foundation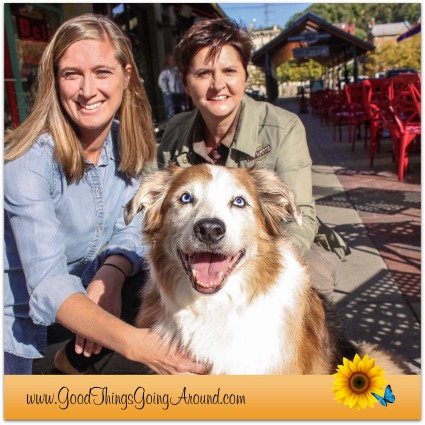 That is so true. My friends at Pet Wants, all natural pet food company, truly believe in giving back. I have seen them at adoption events giving food to people who found their forever pets. And I remember last fall when they held a food drive for the Stray Animal Adoption Program (SAAP).  During their food drive, Pet Wants customers who purchased a pound of food for SAAP had their donation matched; and by the end, 2000 pounds was collected and an additional 2000 pounds was matched by Pet Wants. 4000 pounds of food can feed a lot of mouths!
Pet Wants was founded by Michele Hobbs and her wife Amanda Broughton out of a love and frustration when veterinarians were not able to relieve their dog's painful skin allergies. The timing was right. In 2010, Michele's job was eliminated and they were looking at creating something from a need they personally had. "We'd go to specialty pet food stores and saw food going from the floor to the ceiling," Michele said. "I looked at Amanda and just said, 'this is what we are going to do.'
I personally love Pet Wants food and use it a lot in training. Not only do dogs love it enough to use is as a valued reinforcer for behaviors, it is also natural, made with high quality ingredients and fresh. They also deliver to customer's home.
Michele and Amanda are such generous people. I am so happy for their success. And I am not surprised at all by their donation to SAAP.