United Pet Fund Garage Sale
I remember so well that day when United Pet Fund held its grand opening of its then new 8,500 sq ft Blue Ash Resource Center. In a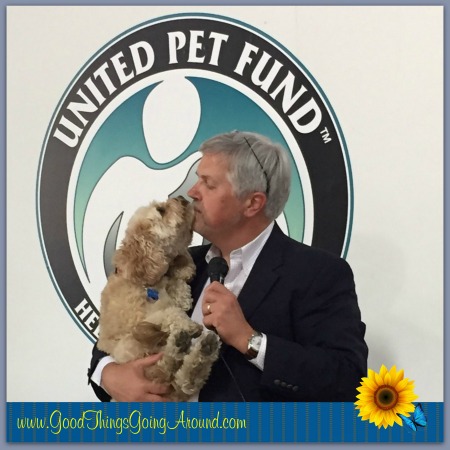 warehouse building that would come to be stocked with pet food and supplies, dozens of people who shared a common interest in the welfare of animals were standing. All eyes were on a man and his dog, and the connection that spoke to the hearts of everyone in that room.
Dr. Zekoff, a Blue Ash veterinarian, founded United Pet Fund to support the work of dozens of local animal care and service organizations including dog and cat shelters and rescues without the resources to maintain their very important, difficult, and often emotional work of saving lives.
Next weekend, you are invited to attend UPF's Garage Sale with tons of household items, sports equipment, toys, pet supplies and more…all to benefit UPF's work – and ultimately over 85 regional animal shelters, rescues and advocacy groups. Below are more details.
UPF Garage Sale Preview Party
When:     Friday, June 9 from 4 to 8 pm
Where:   UPF Resource Center, 11336 Tamarco Drive; Blue Ash, Ohio 45242
Cost:       A $10 donation
UPF Garage Sale
When:   Saturday, June 10 from 8:30 am to 4 pm
Where:  UPF Resource Center, 11336 Tamarco Drive; Blue Ash, Ohio 45242
Cost:      FREE