People Who Inspire Me: Arun Lai
I'm not going to date myself by telling you when, but let's just say Arun and I met many years ago in a Dale Carnegie sales course. Yes, that's right, I took a course on how to sell myself – a skill I admittedly still have yet to master. I don't remember a whole lot about the lessons from the sessions, but what I do remember are the people who I met there. One in particular…Arun Lai.
At the time Arun was in sales at Clear Channel. Today he is a financial advisor through AXA Advisors LLC.
If you've ever been lucky enough to have gotten to know Arun, you can understand why he is someone you don't want to easily forget.  While soft spoken, he is a natural leader who inspires people just by being him. Arun is one of the most genuine, kind hearted people I have ever met. In his professional and personal life, his intellect is equaled by his integrity. The more people I meet who also know him, the more people I hear describe him in the same way.
Just some of his philanthropic activities including serving as president of the Covington Rotary Club, a board member of Central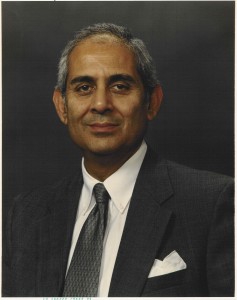 Clinic, and vice chair of the board of the Masonic Learning Center for Children Inc.
I asked Arun a few questions about himself.
Talk a little about your philosophy on why it is important to be genuine and lead your life with integrity.
It takes a lifetime to build a reputation, which can be torn down in a heartbeat. First and foremost I recognize that I am as human as the next person, and not a Spiritual Giant. Integrity to me means being ever-present in the moment, admitting my character flaws, and asking for them to be removed. Additionally, admitting when I am wrong, and promptly making amends wherever possible. In the hands of the Master Sculptor, I can hope that if I am able to ask for His care and protection on a daily basis, the rough spots will be chiseled away, and what remains at the end of my life will be fitting of a tribute to my Creator.
 Of what are you most proud of in your life?
The three C's. My Character, Caliber and Competence
Arun provides financial products and services to individuals and small businesses, including asset allocation strategies, retirement funding, and estate planning strategies, annuity products, life insurance products, and mutual funds. Securities products and services are offered through AXA Advisors, LLC.  To learn more about him, please visit his site at www.arunlai.com