Good Things Ambassador Team
One of the many gifts that working on this blog has given me is the opportunity to get to know some truly amazing people who have supported me in my journey. I am so appreciative to them for their encouragement and their belief in me and what I am wanting to accomplish with this blog. My Good Things Ambassador Team includes some of these people. Please take a moment to learn more about them. My vision in creating Good Things Going Around was to inspire people to see, do and feel the GOOD that is all around and within themselves…I could not do that without others who are helping the message to ripple. Thank you to my Ambassadors and to everyone who is a fan and supporter of my blog.
Warmly,
Lisa Desatnik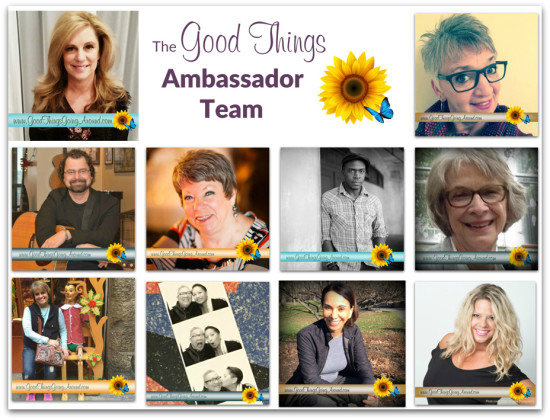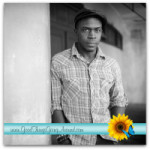 Cedric Michael Cox: Best known for his paintings and drawings which fall between surrealism and respresentational abstraction, Cedric's work has been exhibited nationally and regionally. He has had solo exhibits at the Contemporary Arts Center of Cincinnati (CAC), the Carnegie Visual and Performing Arts Center, PAC Gallery, and the Weston Gallery. In support of his efforts in the visual arts and art education, our City of Cincinnati awarded him the Individual Artist Grant in 2009. He received a Congressional Award in 2010. Please click here to read my CINspirational People interview with Cedric.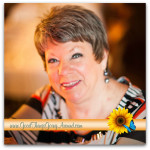 Kathy Davis: Kathy has been on the receiving and giving end of good will; and it is those experiences that are her motivation for continuing to reach out. While her career is the private dining manager for Jeff Ruby's Steakhouse, she volunteers a huge amount of time to help others, mainly through Women Helping Women, a Cincinnati nonprofit organization that empowers survivors of sexual assault, domestic violence and stalking; and educates the community about these issues. Her largest role there is as serving as the Chair for its Light Up The Night Gala fundraiser. It is an event that she began overseeing in 2007. Please click here to read my CINspirational People interview with Kathy.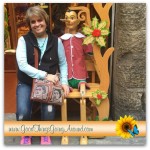 Robin Hartmann: Robin has brought her creativity and enthusiasm to The New School Montessori's elementary art program since 1996. After working in the theatre industry creating and building costumes for many of the Broadway shows of the 1980's (A Chorus Line, The Wiz, Pippin), she found herself working among frogs, bears, and pigs at Jim Henson's Muppets. For 5 years, she helped pin, stitch, design and create the puppets, costumes, and sometimes props that delighted children and adults alike. Some projects included Sesame Street, Fraggle Rock, various Muppet movies and TV specials. Following The Muppets, she was a wardrobe assistant for a season on Saturday Night Live (1985). She then became interested in toy design, and came to Cincinnati to work as a designer for Kenner Toys; and has since worked on toy development for Kenner, Hasbro, Gibson Greetings, Empire toys, and Idea development. Robin has worked on feature films here in Cincinnati including A Rage in Harlem, and The Shawshank Redemption. Robin has also designed costumes and puppets for The Cincinnati Museum Center, The Dallas Children's Museum, Artworks, and The Smithsonian Institute.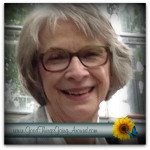 Sandy Kerlin: I was so fortunate to have gotten to know Sandy when I worked for her as a contractor of the nonprofit Inclusion Network, a unique organization that promoted the inclusion of people with disabilities. Sandy served as co-director of the Inclusion Network for seven years. Her passion and integrity has influenced many positive changes in attitudes and modifications that have made participation accessible and welcoming to all. Retired now, Sandy's great joy comes from the special time she shares with her granddaughter, Eva. She also enjoys helping friends and family, gardening and decorating; and volunteering when she can. Sandy has been involved on the Strategic Leadership Council and currently serves on the Welcome Table for her church, St. John United Church of Christ. She has particularly enjoyed working to make St. John an accessible congregation for people with disabilities.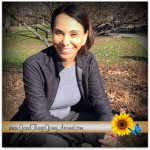 Leila Kobesch: Leila is someone who lives her life with purpose, and pushes beyond her comfort zone because the power of what she is fighting for is much stronger than any insecurity inside herslef. She is a courageous leader making this world better in her own way. Kubesch is the founder of a Cincinnati nonprofit organization called Parents 2 Partners that educates and empowers vulnerable families including those with limited English, aged out and homeless youth from foster care. She has shared her message before a sellout crowd of TEDxCincinnati, and won a local Toastmasters competition. Please click here to read my CINspirational People interview with Leila.
Vicki Mertz: Professionally, Vickie helps people raise out of poverty with employment through nonprofit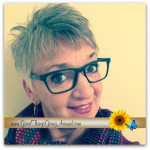 organization, Cincinnati Works. Her passion for wanting to empower others comes through loud and clear.Quietly, without any need or want of recognition, she has been buying ingredients for peanut butter and jelly sandwiches with pretzels or chips, and distributing them to people on the streets. Tucked into each bag is a little note from Vickie that reads, "God loves you and so do I. Sign my name." John 316 In the cold months of January and February, she also collects winter outerwear. She says she does it because it is something her heart tells her to do. Please click here to read my CINspirational People interview with Vickie.
Mike Moroski:  Our city is so fortunate to have a voice and a will like that of Mike, who is fearless and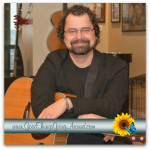 determined when it comes to pursuing causes that touch his passion. He is executive director of UpSpring, formerly Faces Without Places, our Greater Cincinnati's only nonprofit organization dedicated to serving homeless youth and children. Mike's drive to stand up for what he believes in once got him fired and landed him in national news.  (Mike Moroski was terminated from his role as dean of student life at Purcell Marian high School for writing a post on his personal blog in support of same-sex marriage.) His deep rooted capacity to be an activist for those needing a voice found him embedded in the community of Over-the-Rhine as a rehabber, volunteer, friend and investor; and took him on a journey of running for Cincinnati City Council. Ultimately his path led him to UpSpring. Please click here to read my CINspirational People interview with Mike.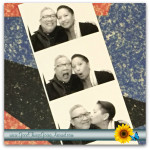 Patty and Magno Relojo: Patty is a retired speech-language pathologist and a four year survivor of breast cancer; and Magno is a talented artists who teaches and paints beautiful portraits and landscapes. I met and became friends with Patty and Magno when we took ballroom lessons together several years back. Dancing is not only a love they share together, it is one they passed along to Patty's mother. At close to 90 years of age, Dr. Aurora Lira (Patty's mom) continues to amass awards from local and regional ballroom dance competitions. I wrote about Aurora in a past blog post. Please click here to read my CINspirational People interview with Patty's mother, Dr. Aurora Lira.
Katie Walters: A busy mother of two teenage boys, Katie is the promotions coordinator at popular radio station,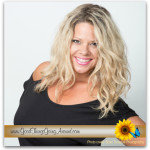 Q102. She is better known by some as the station's cheerleader. I know Katie as the outgoing, kind-hearted, very approachable woman who gives so much to the community. She is a Board member at the nonprofit Brighton Center, organizes an 80s Party every February to benefit Brighton's Recovery Center for Women (80% are recovering heroin addicts).  The recovery ladies volunteer and help her set up the party. Please click here to read my CINspirational People interview with Katie.
Deneen Wolber: Deneen, a Cincinnati fundraiser for the Muscular Dystrophy Association, is someone who shines from the inside out. She has actually been a fund and event organizer for more than 30 years, having gotten started in her community and her son's school. She worked for the Spina Bifada Coalition for four years before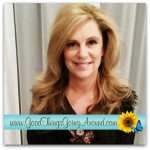 joining MDA. Her greatest joy comes from putting others before herself, and she never stops whether she is organizing community events, uplifting friends or raising money for causes. Please click here to read my CINspirational People interview with Deneen.