From Cambray Smith: Gratitude Practice
Cambray Smith is a senior at Wyoming High School in Cincinnati and is interning with Good Things Going Around through the summer. Please visit back as this tendor, very talented student, leader and philanthropist shares her life lessons in blog posts.  To learn more about Cambray, please visit her introduction page and you can find her posts by doing a blog search or clicking on the category with her name.
Hello again! I've returned from spring break and I'm getting back into the routine of school, activities, and general busyness.  During this break, I was given the opportunity to reflec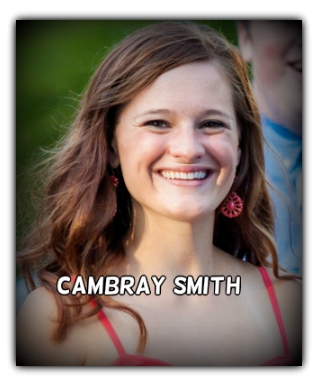 t and I've emerged much more appreciative of certain parts of my life.  They're the fairly standard "things to be thankful for", but that doesn't mean that reminders are ever remiss.  They're in no particular order.
1.  Time with my family.  I am so grateful that I was able to attend my aunt's beautiful wedding in St. Augustine, Florida.  It was a small, intimate ceremony that was full of emotion, love, and laughter.  From the cousins taking over the dance floor to the surprise African drum circle that comprised of both college percussion students and any brave wedding guests, there was an air of community and connectivity among everyone in attendance.  I also had a great time playing hilarious games of beach volleyball with my three sisters and parents.  It's bittersweet knowing that I'll be heading off to college in a few short months, but I wouldn't have traded this time for anything.  Even fourteen hours in the car together was yet another chance for us to laugh with (and occasionally at) each other, all in good humor of course.
2.  Time to relax and do nothing.  I'm really bad at this, to be quite honest.  Even when I attempt to kick my feet up, I often do this by attempting to accomplish something secondary that I feel like I should be doing.  Last week, I really enjoyed lounging around with my sisters, watching some Netflix, and letting my brain rest.  I had a no-stress, no-guilt policy for several days, and I highly recommend it to anyone who is constantly seeking productivity like I normally am.
            3.  Time to learn.  This complements number two as to not result in laziness.  When I got back from Florida, I made it a priority to continue reading the four books that I had abandoned during the school year due to my homework.  I read parts of several nonfiction books (A Severe Mercy, The Language of God, David and Goliath) and two fiction books (Sula and This Side of Paradise).  I'm not finished with all of them, but I left my room totally enthusiastic about life after spending time burrowed up in my books.  I also continued research for the social justice program that I'm a part of (The Heroine Fellowship) and looked at many sources expanding my knowledge on both HIV/AIDS and poverty solutions around the world.  These remind me of what issues I'm passionate about and they also help ground me in my studies at school so that I can use my education to its full.
4.  Time for prayer and reflection.  Daily life is so busy and I (wrongly) snip these activities off my list first because they're not "essential" by some standards.  However, I continually come to the conclusion that these are the most important commitments that I can make.  Seeking God and attempting to understand my own heart better are habits that need to become first for me, and spring break allowed me to leisurely pursue these actions while reestablishing their critical nature in my life.
It's sometimes hard to make these priorities, but I'm grateful that I was given time to do so.  I can't wait for my next break, but in the meantime, I'm much more enthusiastic about my life now that I've had time to recharge and recenter myself.