It's 'Good little Things' Thursday
I'm starting Good Little Things Thursday as a reminder to us all to think about life's little simple pleasures. They are all around us, we just have to be conscious about noticing and appreciating them.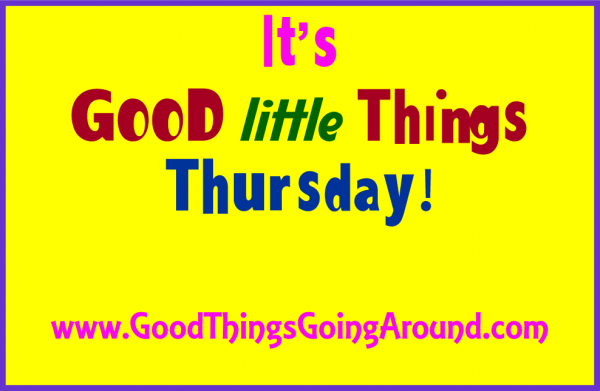 Here are some 'Good little Things' that I am appreciating today:
Last night I shared a night of tons of laughter with my good friend Laura over dinner.  Come to think of it, yesterday I also shared time laughing with another friend and received such nice notes from other dear friends. I got such nice comments from my Facebook friends. I appreciate those things so much.
Yesterday I noticed my dwarf cherry tree in its first full season of blooms. What a pretty sight!
Today I learned Graeter's has a new flavor – cake batter fudge brownie. It doesn't get much better.
So, what 'Good little Things' are you thankful for? It'd be great if you'd like to share them here or post them on the Good Things Going Around Facebook page.