Rick Guidotti To Share Message Of Humanity With Cincinnati
Over the past few months, it has been such a great experience for me to work with the Cincinnati ReelAbilities Film Festival. Their work is truly about impacting perspectives and impacting lives, inspiring people to see the greatness in everyone. Next week will be one example of how they are accomplishing that….
Internationally acclaimed fashion photographer Rick Guidotti has photographed many of the world's most elite super models; however, it is the story of focusing hi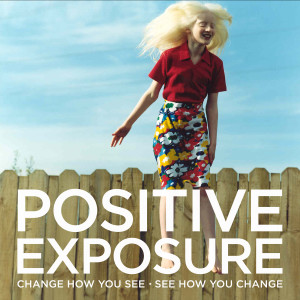 s lens on the beauty of those who have genetic, physical, and behavioral differences that has inspired millions around the globe to reinterpret the meaning of beauty. Cincinnati ReelAbilities Film Festival is bringing him to Cincinnati September 23 to 26 to share his message with schools and the greater community through a series of events…and will also photograph Cincinnati families who have a member with a disability for an exhibition during the 2015 Cincinnati ReelAbilities Film Festival. The events are FREE and open to the public thanks to the generosity of local sponsors the Edwards Foundation, managed by Crew Capital and Contemporary Cabinetry East.
Public Events:
Rick Guidotti – Artist Talk and Reception
Thursday, September 25
7:00 pm to 9:00 pm
Obscura Cincinnati lounge (625 Walnut Street, 45202)
Cincinnati ReelAbilities Film Festival presents Rick Guidotti's Positive Exposure, The Spirit of Difference FotoFocus exhibition – opening night reception
Friday, September 26
5:00 to 7:00 pm
Art Academy of Cincinnati Convergys Gallery (1212 Jackson Street, 45202)
Positive Exposure, The Spirit of Difference FotoFocus Exhibition
Sep. 26, 2014 – Oct. 24, 2014
Mon–Fri: 9 am–9 pm | Sat–Sun: 9 am–5 pm
Art Academy of Cincinnati Convergys Gallery (1212 Jackson Street, 45202)
The Cincinnati ReelAbilities Film Festival organized by LADD, Inc. and presented by Macy's is our region's largest film festival that unites our community around world-class films and celebrities who explore and experience disability. It will be held February 27 to March 7, 2015. Guidotti's visit is part of 2014 ReelPrograms-a series of events leading up to the Festival to connect people through shared humanity.
More about Rick Guidotti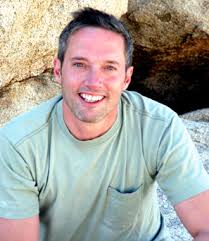 Rick has spent the past 15 years working with advocacy/non-governmental organizations around the world, medical schools, universities and other educational institutions to inspire a sea-change in societal attitudes towards people living with differences. His work has been published in such diverse newspapers, magazines and journals as Elle, GQ, People, The American Journal of Medical Genetics, The Lancet, Spirituality and Health, The Washington Post, Atlantic Monthly and Life Magazine.
He is the founder and director of Positive Exposure, an innovative arts, education and advocacy organization working with people who have genetic, physical and behavioral conditions of all ages. Positive Exposure provides new opportunities for individuals to see people with differences as human beings first.
"As an artist what I try to do with every image is to reflect back at the viewer their best qualities. So now you have a new tool, when you see someone who has a difference you don't stare or look away—there's a steadying of the gaze and you see beauty, you see life and energy and then you see around that difference to what we share, which is humanity, that's what we all have," he told Houston Style Magazine.
About LADD
Living Arrangements for the Developmentally Disabled was founded 40 years ago by families who dreamed of a better life for their children who had developmental disabilities. Now, LADD serves nearly 500 adults with developmental disabilities in Hamilton County with housing, teaching life skills, employment and day programs. Our mission is to integrate people we serve into our community and support adults with disabilities in achieving their dreams. Go to: www.laddinc.org for more information.