Greater Cincinnati Students Doing Good – A+ For Kindness
It is so wonderful to see young people being encouraged to make a difference in their world. More than 1200 Greater Cincinnati high school students from over 100 schools attended last October's Anthony Munoz Foundati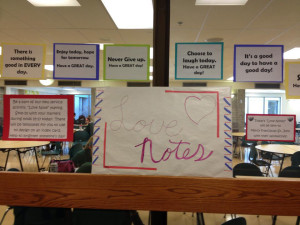 on' s Youth Leadership Seminar where they were challenged to come up with a community service project to spread kindness. Their ideas made such an impact.
One Example
Students at Ursuline Academy already make sandwiches that they donate for distribution through a loc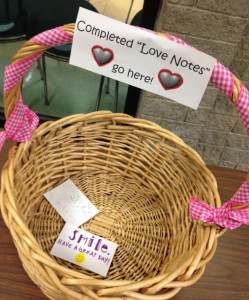 al shelter and they have a club that knits scarves for those who need warmth. Now, each of those recipients will be getting a 'love note' attached to the gift that students made as part of their Youth Leadership Seminar project. It is all about uplifting those who can benefit from nurturing encouragement. I just love it!  And by the way, I am told this was totally student driven.

One Response to Greater Cincinnati Students Doing Good – A+ For Kindness