Mentoring Inspires Greatness, Pass It On
I had just come across a paragraph I had written awhile back for the Big Brothers Big Sisters of Greater Cincinnati. It was about the importance of mentoring. Reading it inspired me to share some thoughts.
To Big Brothers Big Sisters…
All of us, no matter what our upbringing, will face obstacles and detours on our journey through life. Having a positive role model – a mentor – who we can count on to help guide us, teach us and inspire us is a true gift that has the rippling power to uplift our entire life. The power of an adult who cares to an impressionable young person is so huge. It is the greatest feeling to know you have made a positive impact on a child. I have been the mentor and the mentee. Those relationships will be ones I will always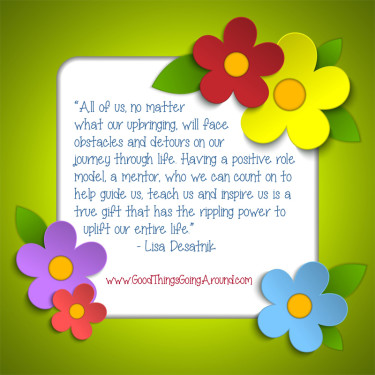 treasure. They have taught me about empathy and integrity. They have made me a better, stronger person. Thank you to the Big Brothers Big Sisters of Greater Cincinnati for fulfilling such a vital need in our community.
Mentors change lives
So I got to thinking about the people who I have been lucky enough to have crossed paths with, people who I consider my friends, role models and mentors. There have been many, each impacting my life in a different way.
There is Bill Mefford, who took me under his wings as a young professional, had the confidence in me to let me learn by doing on amazing projects, and was always available to share his knowledge when I needed it. Bobbi Harrison, one of the most creative people I have ever met, is someone I can always count on to bring out my smile. Just being in the same room with him inspires me to think in ways I hadn't considered before. Toni Miles, Peg Gutsell and Sandy Kerlin were three clients turned friends whose appreciation for my strengths gave me wings. Friend Dianne Wente has never let me quit and always pushed me to see my potential. Mike Shikashio met me for the first time at an Association of Professional Dog Trainers conference and continued to find me throughout the weekend to ask if I was going to pursue dog training. Since then, he has never once waned in encouraging me and pointing out my strengths. Mike has been a rock to me, always finding time no matter how busy he is (and believe me – as a father, husband, successful dog trainer and president of the International Association of Behavior Animal Consultants, he IS busy) to be my sounding board, providing information, and offering advice. Other dog training friends Barb Gadola and Sheri Boone have also been there for me. Carolyn Dickerson has reminded me about inner strength and inspires me to be a better person. And of course my parents who taught me about kindness, love, standing up for what I believe it, and so much more.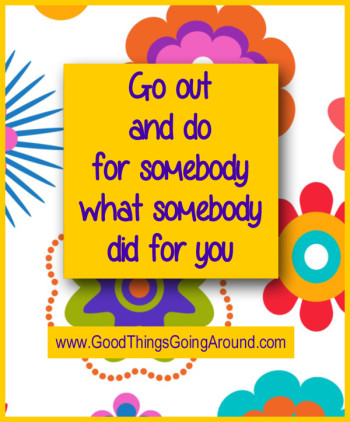 I know I am missing out on so many who have played a role in my being the person that I am today. I am grateful to each and every one of them. And I strive to pay that forward by using my gifts to empower others.
My challenge to you is this – take a moment to reflect on those who have been a positive influence on your life and how their presence has impacted you. Be grateful. Pay it forward by being that positive influence in someone else's life.