Random Act Of Kindness At Tim Hortons Spreads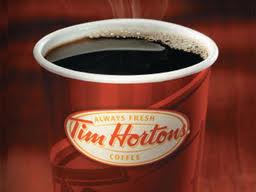 You know what they say about how random acts of kindness spread? Well, at 10 am on Dec 21, a Tim Hortons customer paid the order of the next vehicle in line. It was the start of a chain of kindness that last THREE HOURS and 228 ORDERS!
And when customers inside the restaurant heard what was going on, they also started paying it forward.
Michelle Robichaud, spokeswoman for the company told the Winnepeg Free Press that Tim Hortons restaurant didn't  know who initiated the chain.
"We don't know who started it, but that's the beauty of this act of generosity," she said. "It was the start of something wonderful."