ArtWorks Cincinnati Mural Decorates Downtown Cincinnati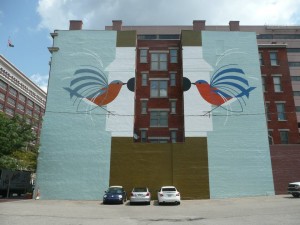 Love this Charley Harper ArtWorks Cincinnati mural downtown Cincinnati (on Court St). You can help them paint 10 more murals around town by adopting a summer apprentice.  Click here for more information.
ArtWorks Cincinnati is a nonprofit arts organization that empowers and inspires the creative community to transform our everyday environments through employment, apprenticeships, education, community partnerships, and civic engagement.