Freestore Foodbank Restores Hope
Yes, the Freestore Foodbank – a Cincinnati nonprofit organization – does SO much for helping to ensure those in need don't have to be without nutrition. But it also does SO much more. Meet Niki, one of the recipients of the more than 700 donated coats and 500 donated handmade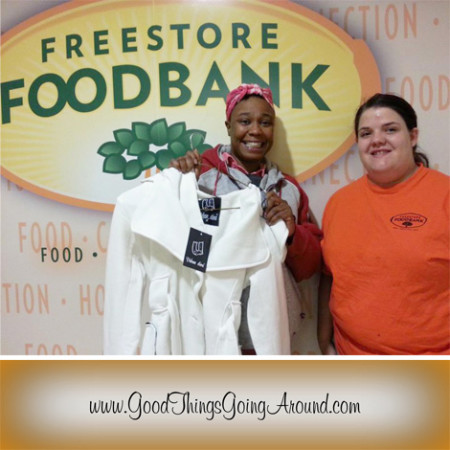 scarves and hats. She knows what it is like to hit rock bottom and climb your way back, with some help.
Niki spent two years living with the day-in and day-out fear of the uncertainty that comes from sleeping on the streets, and not being able to find a job. The Freestore Foodbank provided her with food, but also with clothing and referrals to employers. It also got her into her own apartment.
How did that feel to her?
"When I got the keys in my hand, I bent down and kissed the ground. I'm not homeless anymore!," Niki said.
If you would like to volunteer or donate to the Freestore Foodbank, please click here.