Greater Cincinnati Foundation Is Looking For Big Ideas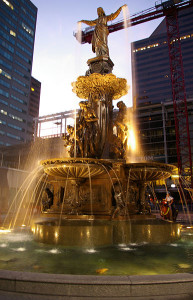 Gosh, for so many reasons I am proud to call Cincinnati home. Look around and it is not difficult to find people doing good things, giving back and helping one another, beautifying neighborhoods, and strengthening lives. Diverse cultures joined in workplaces, schools, and gatherings. Together, we make this region thrive.
We have literally hundreds of truly valuable nonprofit organizations whose programs offer hope and enrichment and improve community. They are sustainable only because people – neighbors and friends – care. And for 50 years, the Greater Cincinnati Foundation has been matching charitable donations with causes to bring it all together.
I'd say that is an anniversary worth observing! How neat it is that the GCF is celebrating by inspiring more giving and innovation.
 The Big Idea Challenge
In a ground breaking effort, GCF is inviting individuals to come forward with their creative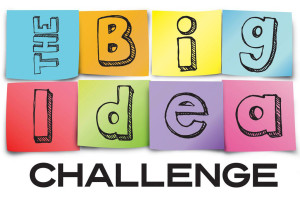 ideas for creating a more vibrant region for The Big Idea Challenge. Through July 29, you can submit your plan online (at this link) that should fall under one of these seven categories:
Vibrant Places
Strong Communities: Ensure we have the best places to live by getting more people and organizations involved in comprehensive approaches.
Cultural Vibrancy: Expand everyone's connection to the arts, and support the roles of arts and cultural organizations in economic activity in our communities.
Job Creation: Make more jobs available here by attracting and growing businesses and cultivating a culture of entrepreneurship.
Environmental Stewardship: Protect our natural environment and promote development of a "green economy."
Thriving People
Educational Success: Support children's learning all along the way from cradle to career.
Health & Wellness: Pursue healthy lifestyles and create access to health, dental and mental health care.
Economic Opportunity: Help all individuals and families address their basic needs, get meaningful work, and achieve family financial security.
All submissions are being posted on the Big Idea Challenge web site. After July 29, a panel of community reviewers will narrow down the plans before the ideas are put before the public to vote. In addition to cash prizes for the winners, GCF will find a nonprofit organization to test or implement the seven winning ideas and provide grants to make them happen.
Here are just a few of the great ideas submitted so far:
Piano Mobile – Keys on Wheels
In a retro-fitted van, a keyboard lab will be set-up for 8 students to park and play in neighborhoods across the Greater Cincinnati area. The facilitators aboard each van will instruct students in a 10-week introductory course designed with the beginner in mind. The van will move every 10 weeks to a new neighborhood. Materials and keyboards will be provided to students in daily classes. Minimal tuition could be charged or this could be a scholarship-based program or combination of both.
"I Can" Van
This program is designed to tackle self-esteem issues that continue to hinder the ability of children to build the confidence they need to excel in school & welcome new experiences for lifelong success.
The "I Can" van will partner with local schools and arts organizations to provide approachable, fun and educational programming to be delivered at area parks, community centers and clubs.
What are you waiting for? The time to share your Big Idea is now!
Thanks Greater Cincinnati Foundation for all you do!