Join Me At The Paw Joggers Run
I am so looking forward to the Paw Joggers Rescue Run on October 18, and hope you will join me.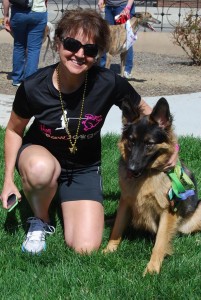 The event is the brainchild of Billie Mendoza, founder and owner of Paw Joggers, a pet fitness and in-home care service, who I have known for years. Since beginning her business, it has grown to serve much of our region including Northern Kentucky. And, as a way of giving back, Billie wanted to raise money for local rescues.
The Paw Joggers Animal Community Fund (Paw Joggers ACF) is a nonprofit organization dedicated to supporting the local animal welfare community through events, awareness, and monetary donations.  The Paw Joggers ACF and its events are powered solely by Paw Joggers Runvolunteers.
The October 18 event will benefit 43 area animal rescue and advocacy groups. It will include a 5K and 2K raise for people participating with or without dogs. Last year more than 750 raced and $10,659 was given to 32 organizations. Billie and her volunteers are expecting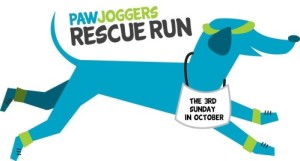 many more this year.
I'm excited that this is my second year being a presenter for the event. Through my So Much PETential dog training, I will be leading a contest for children and their dogs, judging with audience participation in categories such as the cutest trick behavior, the best listener (for a dog who listens to and does behaviors asked), and more. If you have a child who will be participating in the race this year, please be sure to enter!
The event will be Sunday, October 18 from 8:30 am to 1:00 pm. The race will begin at 10:00 am. It will be at Sharon Woods Park, 11450 Lebanon Rd; Sharonville, OH 45241.
To register, please visit this link. http://pawjoggersrescuerun.com/