Happy Anniversary To Bobby Mackey!
This weekend, a legend in the Greater Cincinnati country music scene celebrated a milestone anniversary. I wanted to share this story I wrote about Bobby Mackey – an icon and a friend.
Without his stage, Bobby Mackey is the simple man next door. He is the devoted father who cherishes special, intimate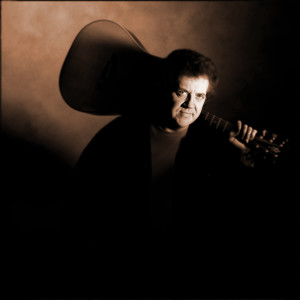 family moments and who celebrates every milestone his daughters achieve. He is the husband talking lovingly about his long wedded wife who has been by his side through much of his adult journey. He is the soft spoken, tender man who knows no strangers. His passion and appreciation for life's simple pleasures are what keeps him grounded.
If there was no music Bobby would more than likely be working along a railroad living a modest life for himself and his family in a quiet, walkable neighborhood not unlike the little town of Concord, Kentucky lining the beautiful Ohio River where he was raised.
But there was music
There, deep in the heart of Appalachia, in rural Lewis County where most men earned a living from the railroads or by harvesting a farm, Bobby's parents no sooner taught him to talk than they taught him to sing.
Bobby remembers listening to country music on his mother's Zenith radio and singing along to Hank Williams playing on a juke box in his father's grocery store. By the age of four, he had already won the hearts of the judges and his first talent competition with his version of 'Your Cheatin' Heart'. Four years later his oldest brother bought Bobby a Roy Rogers guitar and soon the little boy with a melodic voice began voacalizing along with his favorite stars on The Grand Ole Opry. By the time he grew into a teen his idol was maverick Buck Owens, star of Hee-Haw who pioneered the shift of country music to a raw 'Bakersfield' sound.
Music was in Bobby's blood
The year was 1966 when Bobby left home with $75 in his suitcase…and his guitar. Eventually he settled in Northern Kentucky where he earned a living in an industry that was part of his roots, the railroad. But while he worked, his mind was in another place – a place where stories were told in smooth, melodic harmonies.
Bobby began singing with bands in club jam sessions. By 1970 he had hooked up with Red Jenkins and The Country Ladds, becoming their lead singer,and before long he was singing five nights a week and able to pursue his passion full time.
One of his fondest career memories was the night he and his group opened for Country Music Hall of Fame legend Connie Smith in Georgia. "I'll never forget the standing ovation I got after I sang 'Guide Me Home My Georgia Moon'. It is still my favorite song," he recalls.
Today, Bobby's music is heard around the world from seven CDs. His most recent single is 'That Jones Boy Is Gone' from his new CD, "Country Music Lives On.' All 12 songs are self-written and released on his own record label, Shaunita Records.
Bobby Mackey is a destination
It was in 1978 when the humble man with a big heart opened Bobby Mackey's Music World in Wilder, Kentucky at the former site of the Latin Quarter gambling casino that operated during the Newport, Kentucky gangster-style gambling. Not surprisingly, it quickly became a popular regional attraction for traditional country music.
After the first year word got around about a movie being made at Mickey Gilley's Club starring John Travolta, Debra Winger and Eltoro the mechanical bull. Bobby flew to Houston and visited Gilley's and bought the first mechanical bull they sold as the movie was wrapping up a full eight months before the release of The Urban Cowboy Movie. By the time of the movie hit the theatres in the 1980s, cowboys and cowgirls lined up outside Bobby Mackey's door waiting to get in on the cowboy craze, mechanical bull riding, and country music.  Along with the nightclub success came national chart success with record releases such as "Hero Daddy" and "Pepsi Man."
Rumors about the nightclub being haunted got around and Douglas Hensley, a Cincinnati area writer, wrote a book about the haunting tales entitled "Hellsgate." The book and the stories brought national attention as many paranormal TV shows and paranormal groups from everywhere scrambled to Wilder, Kentucky to investigate and they still do today. Although Bobby himself has never believed the haunted stories he did write the song "Johanna" about the hauntings. The CD by the same name has enjoyed international success selling CD's and downloads of Bobby Mackey music.
Thirty five years later, Bobby Mackey's Music World still packs in crowds every Friday and Saturday evenings. It is the destination of country music greats whenever they pass through town.
For all that he has accomplished and all that he has given to the Greater Cincinnati music community, Bobby was honored last year as an inductee into the Northern Kentucky Music Legends Hall of Fame.
 "The global recognition my music and my club have received have been so exciting," he said. "I appreciate everyone who has supported me along the way."
Among his greatest supporters are his wife, two daughters, and his 94 year old mother who still lives in the house where Bobby first learned to sing.
Find Bobby online
You can find Bobby Mackey music on I-Tunes, Amazon, bobbymackey.com and Youtube. Keep in touch on Twitter, Facebook and Myspace.  The way it was is still the way it is and the country beat goes on in Wilder, Kentucky, Bobby Mackey's Branson.