Cincinnati Camp For Homeless Kids Needs Your Help
It is so difficult to imagine young children already knowing what it is like to be homeless, but sadly there are so many in our area. Faces without Places is a wonderful nonprofit organization that keeps such young victims of poverty connected to education. It offers them hope and laughter.
And this week, it will be offering them the experience of summer camp. Two buses will be transporting kid (ages 5 to 12) from shelters, motels and neighborhoods to an inviting place where they will work on their reading and math skills, learn about team work and character values, and leave a more enriched child with optimism for the new school year.
What a beautiful gift to give to an impressionable young mind!
Faces Without Places needs your help. In the past it has partnered with other organizations to offer this opportunity. This is the first summer for its very own Yellow Bus camp and it needs supplies. Below is a list. If you can help, please contact Beth Griffith-Niemann, MA, at 513-389-0805 or 513-389-3583.
•       Deep Freeze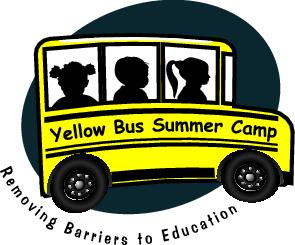 •       Refrigerators
•       Microwaves
•       New swim suits for boys and girls (one pieces or modest tankinis) aged 5-12
•       New flip flops for boys and girls aged 5-12
•       New beach towels
•       individually wrapped snacks
•       juice boxes
•       Cheerios cereal
•       copy paper
•       construction paper
•       crayons
•       markers
•       pencils
•       electric pencil sharpeners
•       staplers & staples
•       Epson 125 ink (black, cyan, magenta, & yellow)
•       packing tape
•       extension cords
•       surge protectors
•       New or gently used outdoor recreation equipment (basket balls, soccer balls, jump ropes, hula hoops, etc.)
•       New or gently used board games
•       Sunscreen
•       Box fans
•       Tissues
•       Toilet paper
•       Paper towels
•       Paper plates
•       Disposable cups
•       Plastic silverware
•       Large bottles of hand sanitizer
•       New or gently used books for students aged 5-12
•       Gift cards to Target and Wal-Mart to purchase clothing and swim suits
•       Gift certificates to Kroger or Sam's Club to purchase perishable goods