CINspirational People: Dior Betts
CINspirational People is a feature of Good Things Going Around profiling diverse people of Greater Cincinnati, what inspires them, and what is inspiring about them. You can read more profiles by clicking on the link at the top of the blog. Do you know someone to suggest? Please reach out. Thanks!
Meet a very special young man whose dedication to his classwork, positive outlook on life, and goodwill to others has not gone unnoticed. Dior Betts, son of proud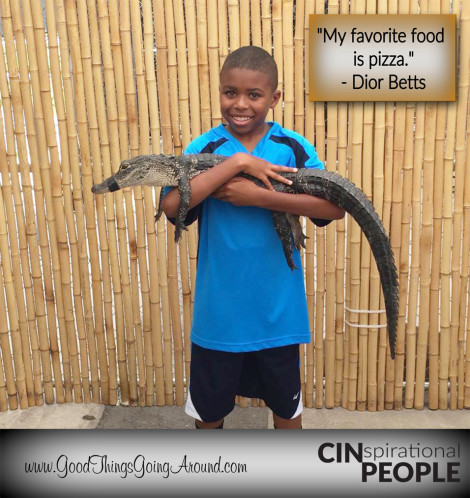 parents Ericka King-Betts and Darrell Betts Jr., is his class' first Student of the Week this year.
From his words:
"Hi! My name is Dior Betts. I have 3 brothers named Simeon, Aaron and Darren. I have a pet dog named Naina and she is a two year old Yorkie. My favorite food is pizza. My favorite snack is Cinnamon Rolls and my favorite color is blue. Lastly, my favorite thing about summer and winter is cruising in the summer and partying in the winter."
From his teacher:
"Dior was chosen this week as student of the week for his positive attitude and hard work. Dior comes in each day ready to learn. He is also always willing to help those around him and is a great role model at Colerain Elementary."
Way to go Dior!
NOTE:  I also heard that Dior's brother, Simeon, was named Athlete of the Week. Congratulations to him as well!