From Cambray Smith: What I Learned About Hope In Haiti
Cambray Smith is a graduate of Wyoming High School  in Cincinnati and is interning with Good Things Going Around.
Around through the summer. Please visit back as this tendor, very talented student, leader and philanthropist shares her life lessons in blog posts.  To learn more about Cambray, please visit her introduction page and you can find her posts by doing a blog search or clicking on the category with her name.
Cambray just returned from a life changing mission trip to Haiti where she learned some valuable lessons in empowerment and hope.  The divide between our two diverse cultures became much smaller as she spent time caring for orphaned children there.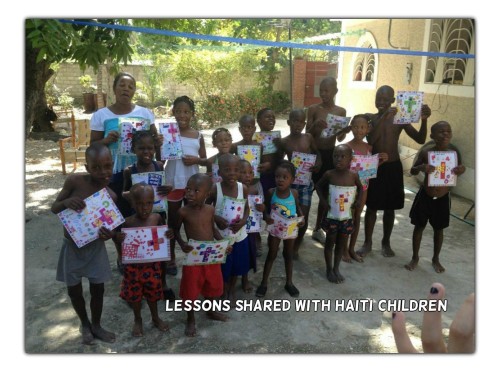 I'm going to be honest, my trip to Haiti was kind of depressing.  Despite the gorgeous flight in over the ocean, my plane was completely filled with humanitarian-type foreigners—never a good sign for the state of the country.  Many streets are lined with burning trash.  There is extremely limited opportunity to work due to the lack of any big industry or service (almost everything is imported), and 95% of schools are private, so average kids cannot afford to go, leaving them with way too much free time and few skills for later in life (assuming there are even jobs to find).  Everywhere you look, there is still damage from the earthquake two and a half years ago, and the natural disaster only highlighted to the world the foundational struggles of daily life in Haiti.
It's important to note that some of the reasons Haiti hasn't moved on despite the influx of foreign support is because in our desire to help, we have donated items that essentially drain the Haitian economy.  The basic textiles industry has been replaced with free donated clothes from the US, and the peanut industry was greatly harmed when churches organized drives that sent over tons of jars of peanut butter.  Our desire to help has led to job loss and in many cases, dependency, and in order to move this country forward, Haitian leaders will have to take charge and change this cycle.  As those trying to help, we need to research programs that are making long-term investments instead of immediate relief.  It feels great to be able to give out free clothes to a bunch of random people, but we also need to understand that we may be crippling job opportunity in the future.
My trip was with Back2Back Ministries, an orphan care group whose motto is "Care for today, hope for tomorrow".  They focus on investing into children in five ways: physically, spiritually, emotionally, socially, and educationally.  As short-term trip participants, it's stressed that every interaction that we have with the children needs to be positively building into one of these areas, and we spend a lot of time planning how we want to impact the kids each day.  We were paired up with kids from an orphanage called Harvest Care, so it was nice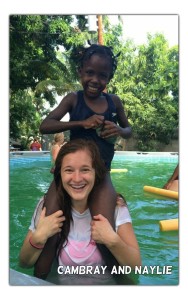 to be able to continually build a relationship with a specific child over the days.  I was partnered with a seven year old girl named Naylie, a sweet yet sassy little girl who loves to draw and eat mangos.
Knowing that there are fifteen children getting an education, food, attention, and love throughout these little lives is something that can't be said of all of Haiti's young, and even though it's a small start, I'm excited to continue praying for these children.  All over Haiti, on a small scale, programs are positively impacting this country, and to see very tiny (and sometimes malnourished) humans learning and living in a safe community is enough to give me hope for the rest of the country.  Hopefully, one day across Haiti (and the world), all kids will live in families instead of children's homes, and instead of short-term volunteers, Haiti will burst with visitors coming to celebrate the beautiful culture and ocean.