Kennedy Heights Arts Center Has Student Art Show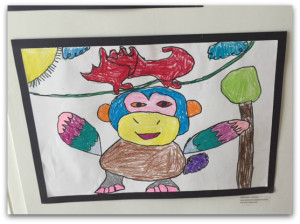 Each spring, the galleries at Kennedy Heights Arts Center highlight the work of our area's most up-and-coming artists. The annual Student Art Show features artwork by more than 80 youth and adult students who take class at the arts center or in one of its many outreach programs in local schools.
Paintings, drawings, photography, mixed-media collage and textured wall sculptures grace the walls of the historic building's exhibition space. The works demonstrate the great imagination and talent of these diverse students, as well as the creativity of their skilled, professional art instructors. Kennedy Heights Arts Center offers a wide range of classes and camps for youth ages 5+ and adults in drawing, painting, photography, sculpture, print making and more – allowing people of all ages and backgrounds to express themselves creatively, hone their skills,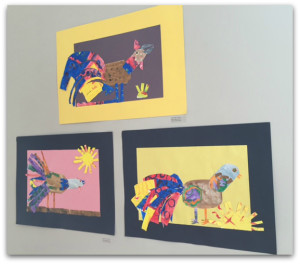 or learn a brand new art form. The center's sliding-scale fee policy ensures affordability for all people regardless of income. Outreach programs in public schools and social service organizations provide enrichment opportunities for many under-served children.
Students of all ages look forward to this exhibit every year so they can show off their hard work – and its a great chance for the public to view all the imaginative and inspiring work students have been making, and to discover what others have been learning. Participating schools include Academy of World Languages, Nativity School, The New School Montessori, Pleasant Ridge Montessori, Silverton Paideia Academy, and Woodford Paideia Academy.
The show runs through Saturday, May 23rd. Gallery hours are Tuesday – Friday, 10am to 5pm and Saturday, 11am to 4pm. The Kennedy Heights Arts Center is located at 6546 Montgomery Rd; 45213.