Northern Kentucky Anti-Bullying Campaign Needs Your Help
A few weeks ago I introduced you to Ryan Courtade, founder of a non-profit, all-volunteer organization called Northern Kentucky Youth Foundation. It is a resource and partner for educators and organizations committed to the success of young people; and the Foundation is a strong advocate for youth in Boone, Kenton and Campbell counties with programs that now include bullying prevention.
And Ryan needs your help. He is in the process of developing an anti-bullying campaign to launch in the fall with a focus on empowering the bystanders. It will use various media to relay information including a video, printed materials and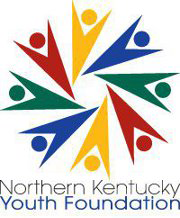 the internet. Ryan wants to engage youth rather than using only school-wide assemblies and other traditional methods.
Do you have some time and resources to give to help? Any businesses, agencies or community members interested in assisting with the anti-bullying efforts should call him at 859-795-1506 or visit www.nkyyouth.org for more information.