Rick Guidotti Is Changing How We See Our World
Last week, I had an incredible, rare opportunity through my public relations work for the Cincinnati ReelAbilities Film Festival organized by LADD to meet and get to know someone whose vision, drive and passion is singlehandedly changing the way we see the world. The way we see each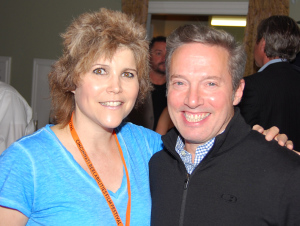 other.
Rick Guidotti was one of the most sought after fashion photographers. He traveled to exotic locations, always first class; and had studios in Milan, Paris and New York. Through his lens, he captured the eloquence of the world's most elite super models for Revlon, Loreal, Marie Claire and Elle. But, through all of his success, something was missing.
Until that fateful day when Rick spotted a 12 year old girl with long, flowing white hair and pale skin waiting for a bus, his career had been focused on showcasing an industry's standard on what beauty should look like. The problem, he realized, was that there was a real dichotomy between what his clients dictated he saw and what his eyes and heart saw as descriptors for that same label.
The last fifteen years have seen Rick's lens refocus. On any given day he could be anywhere across the globe whether in Africa, Switzerland, Tanzania, San Diego, New York…or Cincinnati capturing the essence of young and old whose only similarity is the fact that they have a genetic, physical, or behavioral condition. He is the founder and director of Positive Exposure, an innovative arts, education and advocacy organization that provides new opportunities for individuals to see people with differences as human beings first.
Rick is on a mission to use his talents to put the humanity into medicine, schools, workplaces, and communities through the words and images of people who have diagnoses. His goal for his art and his talks is for audiences to leave with a new perspective on those around them. He wants them to them to see the life, energy and beauty in ALL people no matter their differences.
While here in Cincinnati Rick spoke to hundreds of students at area schools and to an audience at a free talk at Obscura downtown. At every event I saw magic happen before my eyes. Young people who deal with typical issues of peer and academic pressure applauded loudly. The bleachers in the gymnasium at Summit Country Day School rocked as row after row of youth stood on their feet.
Last Friday the Cincinnati ReelAbilities Film Festival had Rick photograph local families that he will use to create an exhibit for the Festival, which will be February 27 to March 7, 2015. If you missed any of the media coverage, here are some links.
It was truly a week that left a lasting impact on me. And it made one thing a lot more clear…the world needs many more Rick Guidotti's.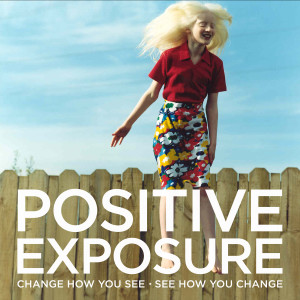 It is not too late to see Rick's art. His #FotoFocus2014 exhibit will be on display at the Art Academy through October.